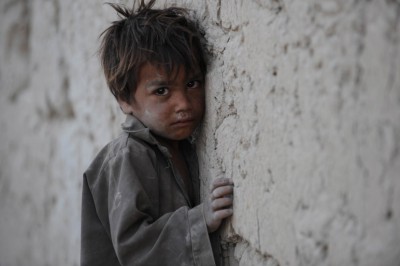 ---
ISLAMABAD: With the government declaring an emergency over vaccination for polio and using that as a means to make inroads in its overall vaccination programme, there have been some improvements in child vaccine coverage Elsewhere, child nutritional status has improved while mortality rates have fallen.

This was disclosed in the preliminary findings of the fourth Pakistan Demographic and Health Survey (PDHS) 2017-18, conducted by the National Institute of Population Studies (NIPS) under the aegis of the Ministry of National Health Services, Regulations. The detailed report is expected to be compiled by December.

IYCF Strategy 2018-22 aims to fight child malnutrition

The PDHS 2017-18 documents a decrease in infant and under-five-years-of-age child mortality showing there have been some improvements in the health system.

Infant mortality was recorded at 62 deaths per 1,000 live births, down from 74% in the last survey of 2012-13. The under-five mortality rate was recorded at 74 deaths per 1,000 live births, down from 89 previously.

The neonatal mortality rate has also decreased in the past five years, from 55 to 42 deaths per 1,000 live births.

Skilled birth

The survey shows that 69% of children born in the past five years were delivered by skilled care providers. This is up from the 52 per cent recorded in the 2012-13 survey.

It further noted that 66% of all births took place in a health facility, as compared to 48% five years ago.

Urban women were far more likely to benefit from skilled delivery care than rural women with 84% of births to urban mothers assisted by a skilled provider. Moreover, 81% of babies were delivered in a health facility.

This was 63%and 59% respectively for women in rural areas.

Vaccine

Vaccine coverage rates increased over the past five years from 54% to 66% of the country.

Punjab had the highest coverage rate of 80% followed by AJK at 75%, Islamabad Capital Territory (ICT) at 68%, Gilgit-Baltistan (G-B) at 57 per cent, K-P at 55 per cent, Sindh at 49%, Balochistan at 29% and the erstwhile FATA at 30%.

Balochistan had a marked improvement over the past five years from only 16 per cent of children receiving all basic vaccinations.

Though considerable improvement was made in the indicator, PIPS Deputy Project Director Dr Aysha Sheraz said that the World Health Organisation demands that all children be vaccinated against diseases.

Breastfeeding

Contrary to the recommendation that children under the age of six months be exclusively breastfed, only 48% of the infants aged six months and below were exclusively breastfed while seven per cent were not breastfed at all.

This, however, was an improvement over the past five years when 38% of children under six months of age were exclusively breastfed while 45% of children were taking breast milk plus supplementary liquids and complementary foods.

Stunted and Wasted

The survey indicated that the nutritional status of children in Pakistan has improved over the last five years.

The percentage of stunted children declined from 45 per cent in 2012-13 to 38% in the 2017-18 survey.

A similar downward trend, from 30% to 23%, was observed for underweight children over the same period.

Children who are wasted also declined from 11% to seven%. Children who are obese remained at three% over this period.

Fertility

If fertility were to remain constant at current levels, a woman from Pakistan would bear an average of 3.6 children in her lifetime.

The report noted that fertility was higher amongst rural women than among urban women with rural women giving birth to about one more child on average during their reproductive years than urban women.

Malnutrition major cause of fatalities among children

However, the report noted that there has been a steady decline in fertility rates over time. From 5.4 births per woman as reported in the 1990-91 PDHS to 3.6 births per woman in the 2017-18 PDHS — a drop of about two births per woman in almost three decades. However, the decline is minimal in the recent period with 3.8 births per woman recorded in the 2012-13 survey.

Punjab has the lowest fertility rate of 3.4%, Sindh is 3.6, K-P and Balochistan are at four each, ICT at three, formerly Fata areas at 4.8, AJK at 3.7, and at G-B 4.8.

Use of contraceptives has remained stagnant over the past 5 years (34% in the 2017-18 PDHS and 35% in the 2012-13 PDHS). Seventeen per cent of currently married women has an unmet need for family planning services. Moreover, 34%of married women are currently using a contraceptive method. 

Published in The Express Tribune, August 30th, 2018.