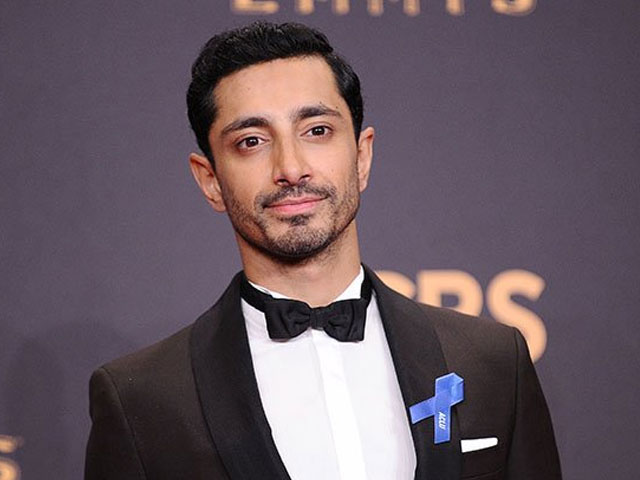 ---
British-Pakistani actor Riz Ahmed claims he grew up in a quintessential Pakistani household. However, while talking about his childhood recently, the actor reminisced about the time he had 'code-switched' in order to settle into British society.
But this transition, Riz said, was leading him towards becoming an actor. The very same 'chameleon like avatar' influenced him to pen his 2014 short-film 
Daytimer
.
"Those switches, for me, were from a traditional Pakistani household, humble background, to a private school that I'd got a government-assisted place to attend, that was predominantly white middle class culture. And then I'd be bunking off school to hang out with my mates who were Pakistani rude boys," the
Venom
actor told
BBC Two
.
"You would change the way you speak, the words you would use. I was quite literally changing costumes. I might be in a
shalwar kameez
at home, then wear a blazer and tie at school and then I'd take my Reebok Classics and Firetrap jacket and fake Moschino jeans and then change into them to go and hang out with the mates. This was something I explored in my short film 
Daytimer
."
The short film, written and directed by Riz himself and set in London during the late 90s, tells the story of Naseem who is caught between his Muslim home life and 1990s street culture.
Amid all the success, Riz vows to stay true to his roots. His latest  nine-part drama series for
BBC Two
is called
Englistan -
 a  tumultuous story about three generations of a British-Pakistani family, the Latifs.
"It just occurred to me, you just haven't seen the last 30 or 40 years of British history from the perspective of a brown immigrant family,"
The Night Of
star commented. "There's a similar percentage of the American population that are Italian-American as the British population is British-Asian," added the actor. "And if you think how central the Italian-American story has been in popular culture, especially cinema, and you look at the near complete absence of that in British film and TV, it's frustrating."
Englistan
was also the name of Riz's 2016 mixtape, which he called "an unflinching portrayal of multiculturalism not as a buzzword, but as lived experience"
"
Englistan
just means England in Urdu or Hindi. But it also communicates something, which is this idea of re-purposing the flag, stretching the flag so it's big enough to embrace all of us," he continued. "I think that's part of what I'd like to do with my work, to contribute to this idea of stretching the idea of British-ness and of Asian-ness."
"There's a Zadie Smith quote I always go back to. 'All I want to do with my work is to take words like black, British or woman and stretch them so they're big enough and I can live in them comfortably,' the 35-year-old quoted. "And I think that's what we're all engaged in, taking these labels we've all inherited, trying to stretch these necklaces we've been handed down and wear round our necks."
Have something to add to the story? Share it in the comments below. 
COMMENTS
Comments are moderated and generally will be posted if they are on-topic and not abusive.
For more information, please see our Comments FAQ