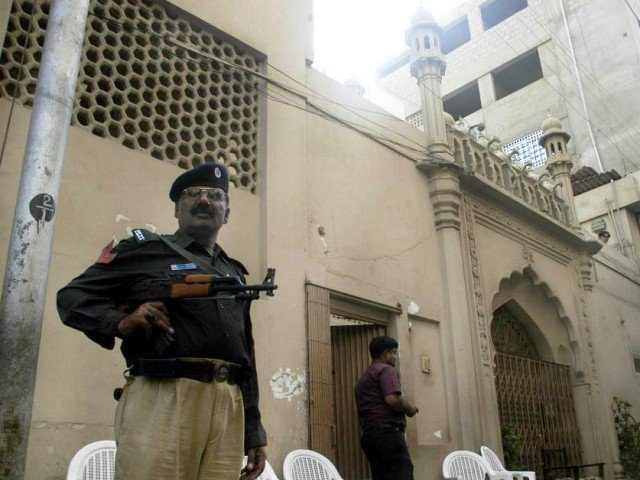 ---
FAISLABAD: At least one man was killed and scores injured after a 'minor brawl' stoked an hours-long public order situation on Thursday in the Ghaseetpura area of Faisalabad district.

According to an FIR of the incident, a mob besieged an Ahmadiyya worship place and raised slogans. The men pelted stones at the site before torching the worship place. Police have cordoned-off the area and nabbed over a dozen suspects. The men have been booked under the Anti-Terrorism Act.

Mob attacks historic Ahmadi worship place in Sialkot

Jamaat-e-Ahmadiyya spokesperson Saleemuddin told The Express Tribune a "minor dispute" had been exploited to stoke communal tension in Faisalabad.  A mob attacked Baitul Zikr in Ghaseetpura Chak-69 after two men had an argument over "missing roosters".

Those affiliated with Ahle Sunnat, on the other hand, said local Ahmadis had been taking potshots at a prayer leader in connection with the construction of a new worship place in the area. Saleemuddin denied this saying no new worship place was being built in the area.

PTI condemns PML-N's alleged pro-Ahmadi stance

Sources told Express News that the argument took place at 7:30pm. Exchange of fire ensued half-an-hour later. Both sides then started pelting stones at each other. Law enforcement authorities were then alerted to contain the situation.

CPO Ashfaq Ahmed and RPO Ghulam Mehmood Dogar arrived at the scene post-midnight. Both sides called a truce following police mediation.

Around two dozen of those injured have been shifted to Faisalabad's Allied and Civil hospitals. The remaining were given first aid on the spot.