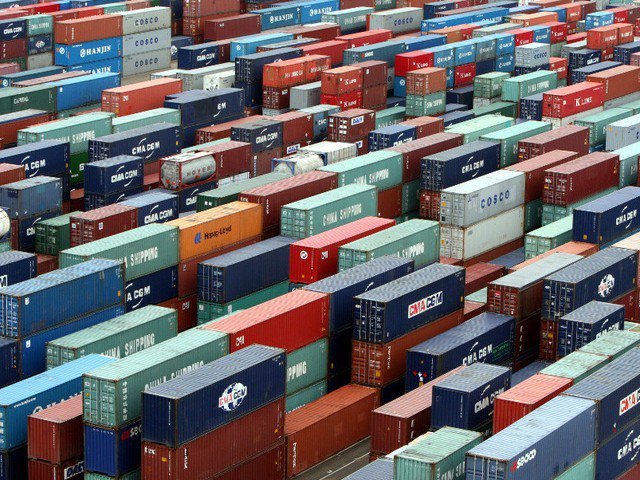 ---
ISLAMABAD: Pakistan may be unable to sign a trade deal with the Eurasian Economic Union (EEU) - the Russia-dominated bloc - as it struggles to discover new markets following a decline in exports during the tenure of Pakistan Muslim League-Nawaz (PML-N) government.

The EEU comprises Belarus, Kazakhstan, Russia, Armenia and Kyrgyzstan.

Officials told The Express Tribune that Pakistan did not have diplomatic relations with Armenia, a key member of the EEU, and absence of those ties could be a major stumbling block in the way of finalising the trade deal.

Owing to the US influence in Pakistan, Islamabad has long been dependent on American and European Union markets where textile products are major export goods. However, a civil nuclear cooperation between the US and India created rift between Islamabad and Washington and bilateral relations nosedived.

Caspian Sea nations to sign landmark deal

Ties with the US worsened after Pakistan and China started work on the $60-billion China-Pakistan Economic Corridor (CPEC). According to an official, in this situation Pakistan has been facing threat of US sanctions. During the previous PML-N government's tenure, overall exports fell $4 billion, which was a cause of serious concern for Pakistan.

According to the official, Central Asian states have the potential for trade but Pakistan does not have encouraging bilateral trade with the region. There were border tax issues and corruption in Central Asian states, therefore, Pakistan was unable to make progress on trade expansion.

The official revealed that former prime minister Nawaz Sharif had been keen to enhance trade with Central Asian Republics. Except for Armenia, he said, Sharif visited all other countries and they assured him of full support for signing a free trade agreement (FTA) with the Eurasian bloc.

He also gave directives for signing the FTA with the economic union to enhance trade with Russia and other member countries. "Pakistan wants to tap the potential of trade with Central Asian states and Russia," he said.

Working on the directive, the commerce ministry sent an FTA draft to the Foreign Office to be shared with other countries, but no response was received during the previous government's tenure. Owing to political uncertainty, followed by Nawaz Sharif's disqualification as premier, no progress could be made.

According to the official, Pakistan had also concerns that the US could block economic cooperation with the Eurasian region.

Pakistan exports major textile items to US and EU markets and it has even enjoyed GSP Plus preferential trade status in Europe.

Officials were of the view that US and EU countries may offer some more incentives to keep Pakistan away from going into the Eurasian fold due to the dominating position of Russia there.

However, Pakistan could gain greater access to Eurasian and eastern European markets through free trade engagements with Belarus and the EEU.

As Pakistan gears up for economic challenges, there are key lessons

Belarus, which is part of the Eurasian bloc, is a landlocked but a major industrialised country located in the heart of Europe and has a significant geographical position.

The Eurasian bloc fundamentally promotes ideas to streamline the flow and transportation of services and goods between member states.

It greatly attracts the interest of many stakeholders and according to the Russian Ministry of Economic Development, many international organisations and economic giants like China have expressed great interest in the creation of free trade zones through the EEU.

Now, the onus is on the new government of Pakistan Tehreek-e-Insaf (PTI) to explore markets and increase exports, which had remained almost stagnant in the past five years.

Published in The Express Tribune, August 21st, 2018.

Like Business on Facebook, follow @TribuneBiz on Twitter to stay informed and join in the conversation.