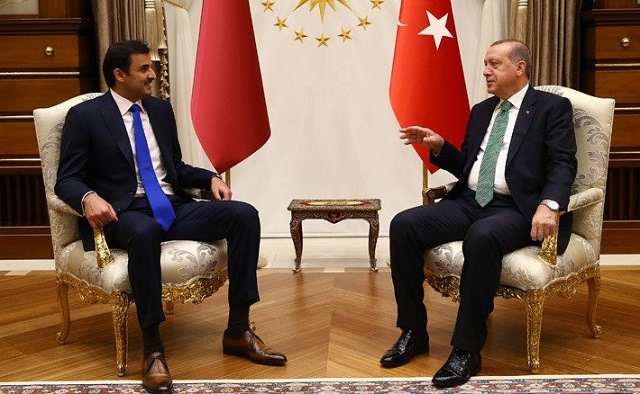 ---
DUBAI: Qatar and Turkey's central banks have signed a currency swap agreement to provide liquidity and support for financial stability, Qatar's central bank said on Sunday, days after Turkey's Gulf ally pledged $15 billion in support.

The agreement, which was signed by the heads of the two central banks on Friday, will establish a two-way currency exchange line, the Qatar Central Bank said in a statement posted on its website.

Erdogan vows Turkey will not be cowed by US

Qatar's Emir this month approved a package of economic projects, investments and deposits for Turkey, giving a boost to
the battered lira currency, which has been hit by a widening
currency crisis.

Stocks mixed amid Turkey worries 

In a fiery speech made on Monday, the Turkish president said that an attack on the economy was no different from an attack on the flag or an attach on the call to prayer.

He said that the aim is to bring Turkey and its people to their knees and warned that those who think they can make Turkey give up through exchange rate will soon see they are mistaken. He reassured the peers saying that Turkey has the power and ability to overcome all this.