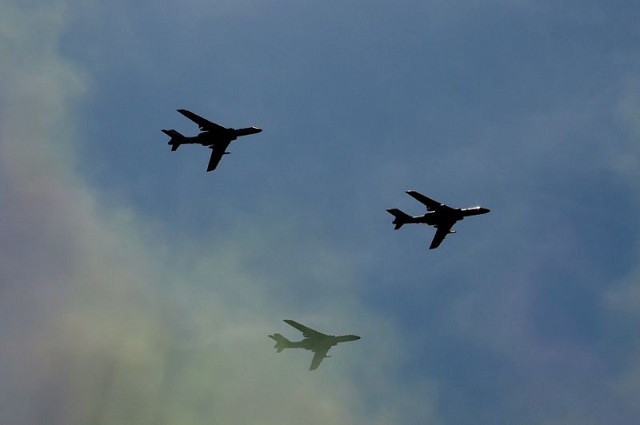 ---
BEIJING: China on Saturday rejected what it called an "irresponsible" Pentagon report claiming Beijing's bombers are likely training for strikes against US and allied targets in the Pacific.

The Thursday report said China was leveraging its growing military, economic and diplomatic clout to rapidly establish regional dominance, while its bombers were developing capabilities to hit targets as far from the Chinese mainland as possible.

Chinese foreign ministry spokesperson Lu Kang said the report was "presumptuous and irresponsible", stating it was "in total disregard of facts" in a Saturday statement.

Beijing's military development was defensive in nature and intended to safeguard its territorial integrity, he added.

Pentagon says China military 'likely training for strikes' on US targets

"We urge the US side to abandon the outdated cold-war and zero-sum mentality... (and) stop issuing such irresponsible reports year after year," he said.

China is engaged in a decades-long build-up and modernisation of its once-backward armed forces, and military leaders have set a goal of fielding a world-class force by 2050.

Last year, six Chinese H-6K bombers flew through the Miyako Strait in the southwest of the Japanese islands, and then for the first time turned north to fly east of Okinawa, where 47,000 US troops are based.

The PLA may demonstrate the "capability to strike US and allied forces and military bases in the western Pacific Ocean, including Guam," said the Pentagon report.

Beijing's military budget for 2017 was about $190 billion, according to the report, far behind the Pentagon's annual budget of about $700 billion.
COMMENTS
Comments are moderated and generally will be posted if they are on-topic and not abusive.
For more information, please see our Comments FAQ