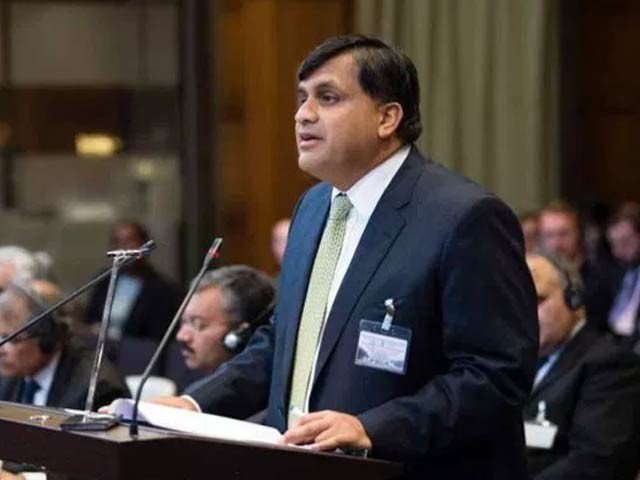 ---
ISLAMABAD: Islamabad on Thursday officially confirmed that Washington has suspended training programme for the Pakistan military as part of President Trump administration's decision in January to suspend all security assistance to the country.

"The US has been provided training to Pakistan military officials under a specific programme - International Military Education and Training (IMET) – for the last many years.

"However, as of January this year, all security assistance to Pakistan was suspended," foreign office spokesperson Dr Muhammad Faisal told reporters at the weekly briefing.

Comedian Trevor Noah dubs Imran Khan 'Pakistan's Donald Trump'

"The IMET programme for Pakistani officers was also affected by this decision. Both countries are engaged to resolve all issues," Faisal added.

The officially confirmation came just days after media reports suggested that Trump's administration had quietly started cutting scores of Pakistani officers from coveted training and educational programmes that have been a hallmark of bilateral military relations for more than a decade.

The move, which has not been previously reported, is one of the first known impacts of Trump's decision this year to suspend US security assistance to Pakistan to compel it to crack down on militants.

Pakistani officials warned it could push their military to further look to China or Russia for leadership training. The effective suspension of Pakistan from the US government's IMET will close off places that had been set aside for 66 Pakistani officers this year, a State Department spokesperson told Reuters.

The move came against the backdrop of strained ties between Pakistan and the US. Washington has often accused Islamabad for not doing enough against certain militant groups including the Haqqani network.

Pakistan always disputes the US claims and insists that it has done more than any other country in the fight against terrorism. Answering questions about the latest allegations from Afghanistan that Pakistan was behind the recent attack in Ghazni, the spokesperson termed those insinuations baseless.

US cuts military training programmes with Pakistan as Trump cracks down

"We have not received any evidence to back up these spurious accusations and reject these baseless allegations," he said.

Pakistan condoles death of Vajpayee

Pakistan extended its condolences to India over the sad demise of former Indian prime minister Atal Behari Vajpayee. "We have learnt with sadness the passing away of Mr Atal Bihari Vajpayee, former PM of India, who was undergoing treatment in a hospital in New Delhi," the FO said in a statement.

"Mr Vajpayee was a renowned statesman who contributed to bringing a change in India-Pakistan relations and remained a key supporter of SAARC and regional cooperation for development," it added.

"The government and people of Pakistan extend their heartfelt condolences to his family and to the government and people of India," the statement added.
COMMENTS (2)
Comments are moderated and generally will be posted if they are on-topic and not abusive.
For more information, please see our Comments FAQ