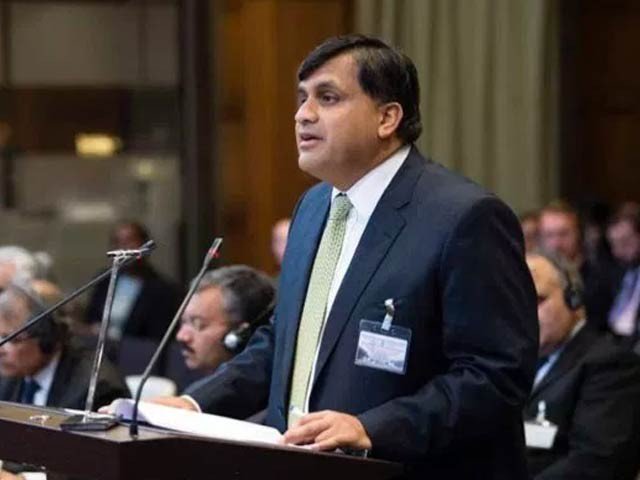 ---
ISLAMABAD: Pakistan has expressed its solidarity with Saudi Arabia in the ongoing diplomatic row between the kingdom and Canada.

During the weekly briefing on Thursday, Foreign Office spokesperson Mohammad Faisal told reporters that Islamabad was following with "immense concern" the crisis between the two countries.

He added that Pakistan has shown its solidarity with Riyadh in this regard.

Recently, the diplomatic spat began after Canada criticised Saudi Arabia for the treatment being meted out to women rights activists in the kingdom. The move sparked prompt action from Riyadh, which suspended trade and expelled the Canadian envoy to the KSA.

Canadian PM says will keep pressing Saudi Arabia on human rights

"Pakistan always supports the sovereignty of states and the principle of non-interference in the internal affairs of other states," the FO spokesperson stressed.

"Both these aspects are enshrined in the UN Charter and are among the basic tenets of international law, and the foundation of peaceful and friendly inter-state relations," he added.

"We fully agree with the statement of the Organisation of Islamic Cooperation secretary general that Saudi Arabia enjoys immense respect at the regional and international level, as it does among the people of Pakistan," Faisal said.

Islamabad stand by the kingdom in protecting its sovereignty not only as a matter of principle but also based on the close Pak-Saudi ties, he added.


COMMENTS (10)
Comments are moderated and generally will be posted if they are on-topic and not abusive.
For more information, please see our Comments FAQ