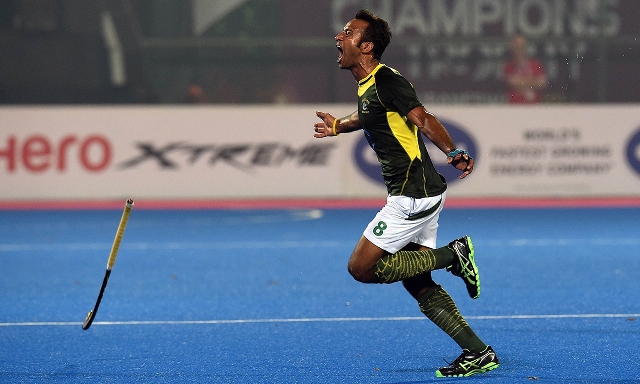 ---
LAHORE: The International Hockey Federation (FIH) has approved Lahore as the venue to host the Six-Nation Hockey Junior Series Open to be held from September 22 to 30.

Pakistan will be hosting an FIH for the first time in 14 years, with the 2004 Champions Trophy being the last major event to be played in the country.

The FIH has planned to hold a number of tournaments for emerging countries to provide them with a chance to groom their teams for higher grade hockey. As many as 10 centres will host the series and Pakistan is one of them.

Pakistan Hockey Federation (PHF) Domestic and Development Director Naveed Alam said that the event was scheduled to take place in Rawalpindi but the FIH has approved a shift from Rawalpindi to Lahore.

Private group to pay hockey players

"Hockey teams of Oman, Sri Lanka, Kazakhstan, Bangladesh, Afghanistan and Qatar will be seen in action here at Lahore's National Hockey Stadium from September 22 to 30," said Naveed. "We are trying to schedule some matches for the foreign teams with the Pakistan junior team so that they could have some competitive experience."

Naveed added that the PHF, with the help of the Asian Hockey Federation, has already started preparations to host the international event.

The director added that the PHF has formed a Local Organising Committee, which is headed by the PHF secretary and comprises of hockey Olympians as well as members of the Punjab Sports Board, the Punjab provincial government and security agencies.

"The PHF president and secretary are very keen to avail this opportunity to hold the event successfully and prove to the world that Pakistan can now host international events without any concerns," he said. "This event will help Pakistan bring back international hockey to the country."

Naveed added that hockey is the country's national game so everyone has to play their role in order to make this international event a successful one. "We plan to invite the Punjab Chief Minister at the inaugural ceremony while the Prime Minister will be invited as the chief guest on the concluding day of the event," he added.


COMMENTS
Comments are moderated and generally will be posted if they are on-topic and not abusive.
For more information, please see our Comments FAQ