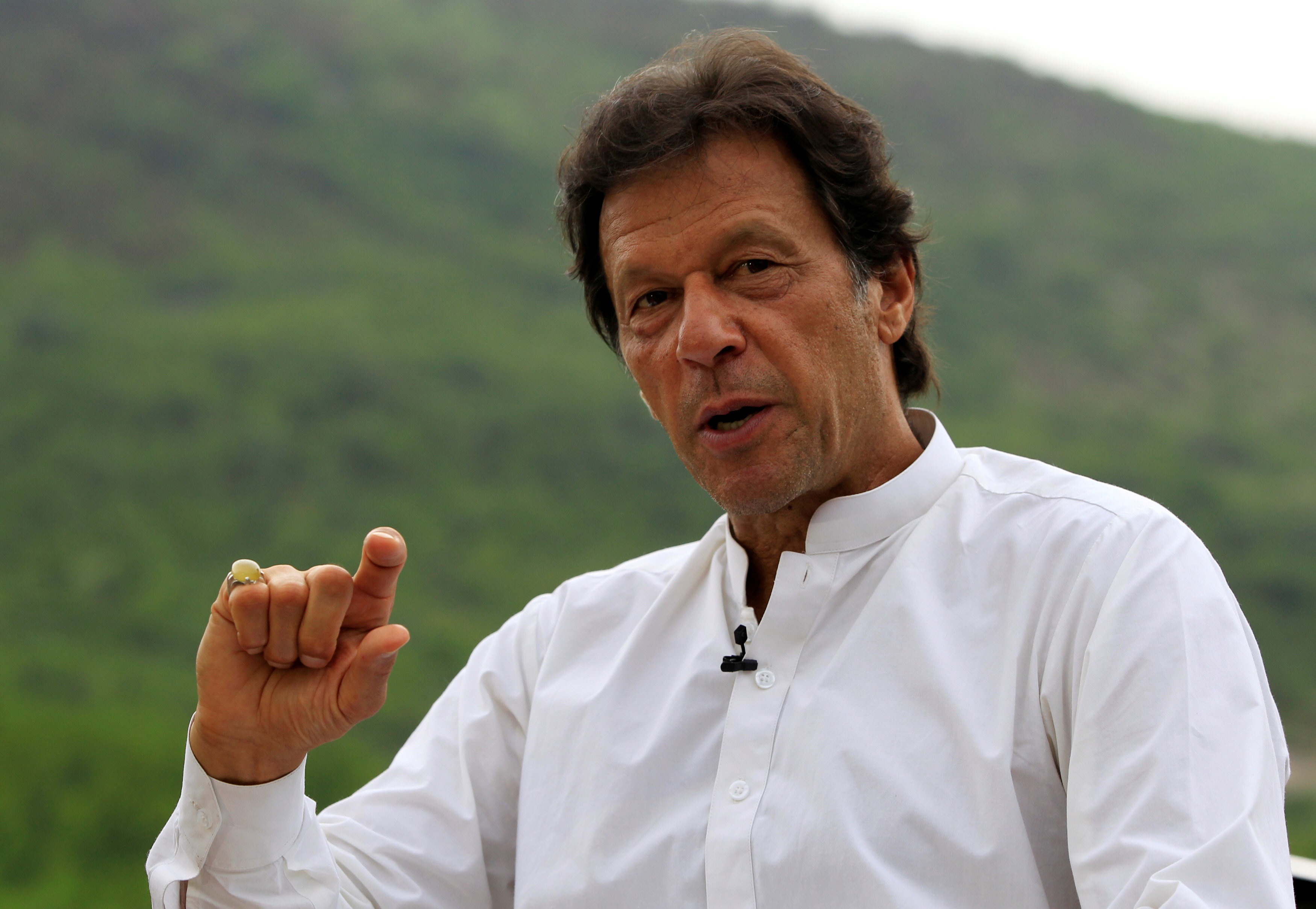 ---
ISLAMABAD: The Pakistan Tehreek-e-Insaf (PTI) on Saturday confirmed that an important point of discussion in Imran Khan's recent meetings with envoys of UK and UAE — who visited Bani Gala to congratulate him over his party's victory in general elections — was money laundering.

"Imran emphasised that these countries [UK and UAE] should cooperate with Pakistan to identify those Pakistanis who piled up properties worth billions of rupees abroad. Their cooperation is also sought to bring back all the looted money," PTI spokesperson Fawad Chaudhry said.

Dealers traded $8b worth of foreign currency in 2017: SBP

Addressing a press conference outside the PTI chief's Bani Gala residence, the party spokesperson said, "Imran also talked about the issue with other European countries' envoys. The matter of fact is there are several Pakistanis who remained part of past governments and now they own costly properties abroad. It's in the best interest of the country to bring back all the public money."

He said the PTI chairman had conveyed to the foreign envoys that his government would take stringent measures regarding money laundering.

On formation of government, he said the Election Commission of Pakistan would release official results on August 7 and afterwards the election body would give three days to independents to join any party of their choice or remain independent.

He said all the independent MNAs and MPAs, who joined the PTI, had submitted their undertakings with the party about their decision to join PTI.

The ECP, Chaudhry said, would notify returned candidates on seats reserved for women and minorities and the process would be completed by August 11.

He said that the PTI still had no reservations over recounting of votes in any constituency as was earlier offered by Imran himself.

"Recounting has so far been held in 48 constituencies and no major difference has been reported in results before and after the fresh tally," said Chaudhry, adding that all opposition parties had the right to protest but it should only be done if the government "does not pay heed to their reservations".

"PTI has already announced that it will support each and every party in recounting of votes in any constituency of their choice, but still the opposition is giving protest calls," he said, reminding that the PTI didn't conduct the polls but the ECP did, which was formed by the PML-N and the PPP.

"Fazl lost elections on two NA seats so now he is busy agitating other political parties just to receive his share," alleged Chaudhry, adding that the PTI would soon address all the genuine reservations of the opposition.
COMMENTS
Comments are moderated and generally will be posted if they are on-topic and not abusive.
For more information, please see our Comments FAQ