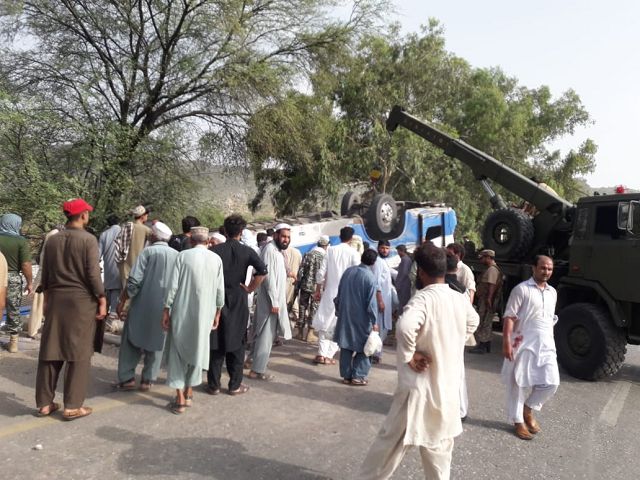 ---
KOHAT: At least 18 people were killed and 23 were severely injured when a passenger bus collided with an oil tanker on the Indus Highway, near Lachi on Saturday evening.

The death toll was confirmed by Rescue 1122 spokesperson Bilal Ahmad Faizi.

According to police, the bus was on its way to Karachi from Buner district of Malakand Division when the accident took place.

Both the vehicles were severely damaged. The roof of the bus had to be cut through to pull out the bodies and injured passengers that were shifted to Liaquat Memorial Hospital and KDA Hospital in Kohat.

Road accidents claim five lives

"An empty oil tanker was called in to transport the oil from the damaged one," said Faizi before adding that three bodies were still stuck under the vehicles.

Most of the dead and injured passengers hailed from Mardan and Buner districts.

Fifteen bodies have been identified up till now which include two women and five children which are being dispatched to their respective hometowns.

Kohal Oil Refinery and Karachi bound vehicles usually over speed on the Indus Highway.