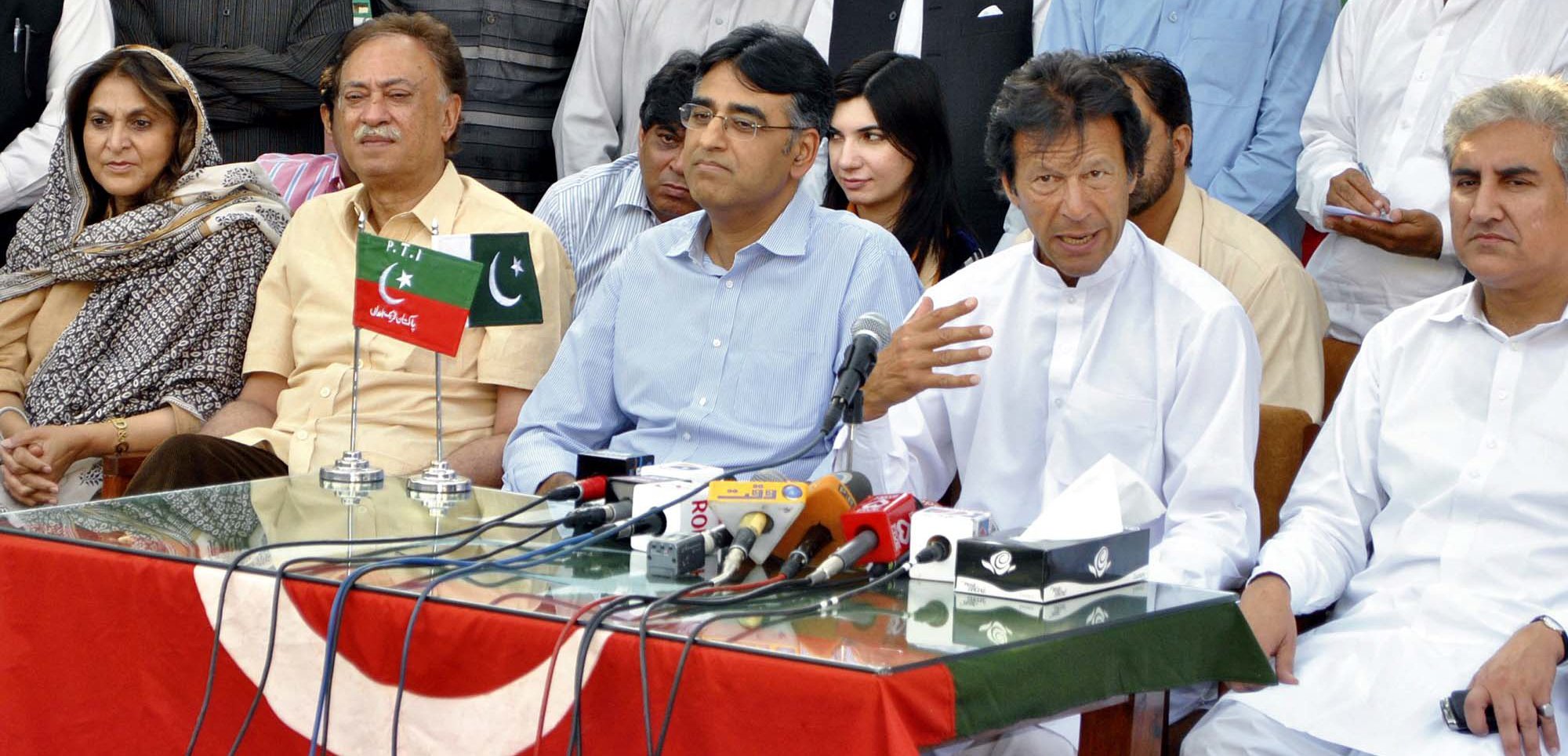 ---
ISLAMABAD: Pakistan Tehreek-e-Insaf leader (PTI) Asad Umar on Saturday said the US should pay heed towards paying off their own loans to China instead of worrying about Pakistan, reported Express News.

Umar, while talking to a foreign news outlet, categorically rejected US Secretary of State Mike Pompeo's statement pertaining to International Monetary Fund (IMF) funds being used to pay off Pakistan's debt to China.

He asserted that the PTI government will bring all China-Pakistan Economic Corridor (CPEC) agreements to the fore.

A sad Umar!

Umar also expressed how the country is facing a conundrum in the guise of foreign loans and the nation needs to decide from where to conjure up $10 to $12 billion dollars from within the next six weeks.

'Either the nation can go to the IMF or friendly countries or sell bonds to overseas Pakistanis and raise the amount,' Umar added.

While explaining the economic policy, Umer said neither Pakistan International Airlines (PIA) nor Pakistan Steel Mills (PSM) will be privatised.

He said PTI will turn government companies into wealth funds so that they cannot be politically influenced.

"Currency alignment should be decided by the state bank based on economic fundamentals, not by finance ministry based on political considerations. I don't think the IMF wants free-float for Pakistan, it's such a thin market," Umar added. "To make businesses more competitive with regional countries, the new government plans to decrease taxes on energy supply factories and agriculture. We will cover up the lost revenue by introducing a wealth tax."

Standard Chartered Bank to give $200m loan to Pakistan

A few days ago, US Secretary of State Mike Pompeo warned the IMF not to give Pakistan loans which they can use to pay off the Chinese loans.

The Chinese reacted angrily to this and said the US must not use IMF for its own vested interests, but instead look to promote prosperity in the region.
COMMENTS (7)
Comments are moderated and generally will be posted if they are on-topic and not abusive.
For more information, please see our Comments FAQ