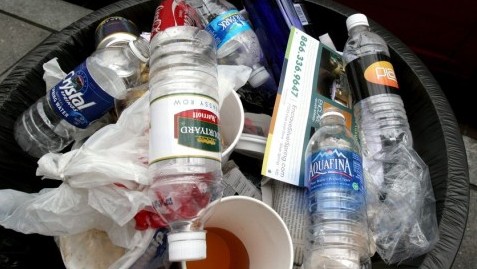 ---
KARACHI: The Supreme Court-mandated Judicial Commission on Water and Sanitation has directed the Pakistan Standards and Quality Control Authority (PSQCA) to test and report the quality of bottled drinking water being supplied to public hospitals in Sindh.

The commission's head, Justice (retd) Amir Hani Muslim, during the hearing in Karachi on Thursday, directed the health department to cancel contracts of all private water companies that were not registered with the PSQCA.

"What is most shocking is that the health department has never cared for providing safe drinking water to the patients and those who visit the hospitals," Justice (retd) Muslim observed.

Judicial commission summons owners of factories in Port Qasim Authority

The commission head granted seven days to all the medical superintendents (MS) of government hospitals in Sindh to cancel contracts with companies that were supplying water to hospitals without being registered with the quality control authority. The commission warned the superintendents of legal action if they failed to comply with the order.

The judicial commission has directed the PSQCA to collect samples of bottled water from government hospitals where private contractors and companies have been supplying water and analyse the water quality. The authority has also been directed to take action against all bottled water companies that are operating without obtaining licence from the PSQCA.

The directives came following the disclosure that three unlicensed companies were supplying bottled water to Peoples Medical College Hospital in Shaheed Benazirabad. The three brands - Peo Geo, Aqua Hayat and Siddique - were also found being sold in residential areas. The PSQCA has sealed the companies before submitting a report to the commission.

On Justice (r) Muslim's directives, the authority's Dr Ghulam Murtaza collected 15 samples from the dispensers of 19-litre bottles in Peoples Medical College Hospital for lab analyses. Only four samples were found safe for drinking, while 11 contained high levels of coliform bacteria.

Judicial commission wants proper disposal of filth taken out from nullahs

Justice (retd) Muslim directed the hospital's MS to cancel contracts with the private bottlers not registered with the PSQCA and award new contracts to only such companies that had obtained required licences.

PSQCA Director-General Abdul Aleem requested the commission to order the provincial government and the district administrations to assist the authority in the inspection of all private filtration companies in the province.

The commission head directed the chief secretary and inspector-general of police to assist the authority in their action against companies operating illegally.

During the hearing, a director of a Sukkur-based private bottling company Tahoor, Muhammad Ali Khan, admitted that he had been running the business without a licence. The commission ordered the PSQCA to seal Tahoor's plant and destroy its material and filtered water.
COMMENTS
Comments are moderated and generally will be posted if they are on-topic and not abusive.
For more information, please see our Comments FAQ