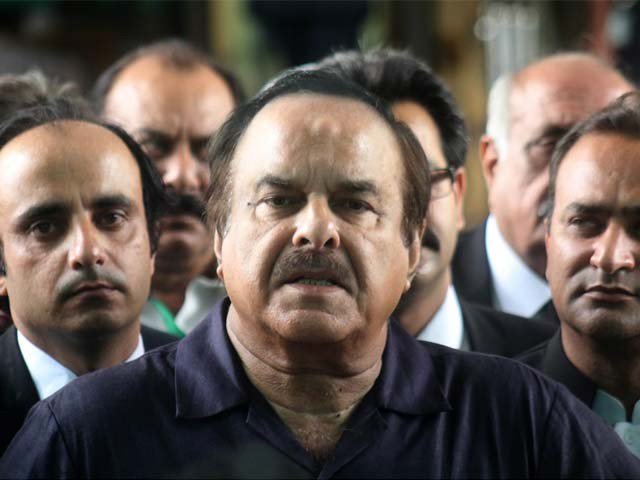 ---
Pakistan Tehreek-e-Insaf (PTI) leader Naeemul Haq on Saturday said that the party chief Imran Khan would take oath as the country's premier on August 14, Express News reported.

"Our party has emerged with the lion's share of seats in the National Assembly and we'll now form the federal government as well," Haq said while talking to the media in Islamabad.

"We're ready to work towards the betterment of the country," the PTI leader said.

"He [Imran] works day and night to secure the rights of every citizen," he added.

When asked about disagreements between PTI leaders Shah Mehmood Qureshi and Jehangir Tareen, he said that "these are just rumours which have been blown out of proportion by the media."

Haq said that deliberations are under way within the party in order to form a federal cabinet.

Drawing his attention to the Muttahida Majlis-e-Amal (MMA) chief Fazlur Rehman said that "his recent statements are detrimental to the rule of law and democracy".

Pakistan will prosper under Imran Khan: Sarfraz Ahmed

Rehman who was defeated in his home constituencies has agreed to launch a movement for a re-election in the country.

"Those who are crying foul over results of the polls have been rejected by the people of Pakistan," he added.

We've come to a decision on how to form the Punjab government and will give the people a good news in a few days," the PTI leader said.

"We are still looking into candidates for the Punjab chief minister," Haq said.

Speaking about negotiations with other parties, he said that the party has made no contact with the Pakistan Peoples Party (PPP) or Chaudhry Nisar.