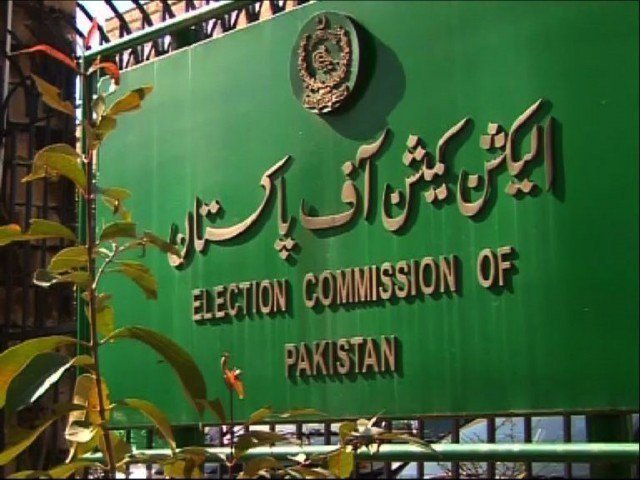 ---
KARACHI: The Election Commission of Pakistan (ECP) on Friday said voter turnout across the country on July 25 stood at 55.8 per cent.

"The overall turnout in Pakistan was 55.8 per cent," said ECP's additional director. "There was 55.05 per cent turn out in Punjab and 48.11 per cent in Sindh."

Referring to the collection of official ECP results, he said the Pakistan Tehreek-e-Insaaf (PTI) bagged 114 seats and Pakistan Muslim League-Nawaz (PML-N) 63 seats in the national assembly whereas the remaining results of Balochistan will be completed later today.

City wakes up with election hangover

The ECP official further said they have not received any complaints in written regarding Form 45 and added that the returning officers are bound to recheck the rejected votes.

On the other hand, the Free and Fair Election Network (FAFEN) in a report on Friday said voter turnout was 53.3 per cent.

"The highest turnout of voters was in Punjab, where 59 per cent of registered voters went to the polls in 127 National Assembly constituencies," added the report.

"In all three National Assembly constituencies in Islamabad the turnout was 58.2 per cent, followed by 47.7 per cent in 52 National Assembly constituencies in Sindh, 43.6 per cent in 50 National Assembly constituencies in KP (including Federally Administered Tribal Areas — FATA) and 39.6 per cent in nine National Assembly constituencies in Balochistan," the report further said.

FAFEN's report also elaborated on the gender division of voters and said male voter turn out in 241 constituencies was 58.3 per cent whereas the female voter turnout stood at 47 per cent.

Elections 2018: Unofficial National Assembly results

In 2018, 49.48 million voters decided to vote as compared to the 46.9 million in 2013.

FAFEN deployed a total of 19,683 trained, non-partisan observers (13,819 men and 5,846 women) duly accredited by ECP to observe voting and counting processes at 72,089 polling stations in 272 National Assembly constituencies, the report revealed.

FAFEN's preliminary observation findings are based on reports received from 37,001 polling stations shared by 9,699 observers (6,871 men and 2,828 women) using FAFEN's Observation Mobile and Web-based Application from 266 National Assembly Constituencies, concludes the report.
COMMENTS
Comments are moderated and generally will be posted if they are on-topic and not abusive.
For more information, please see our Comments FAQ