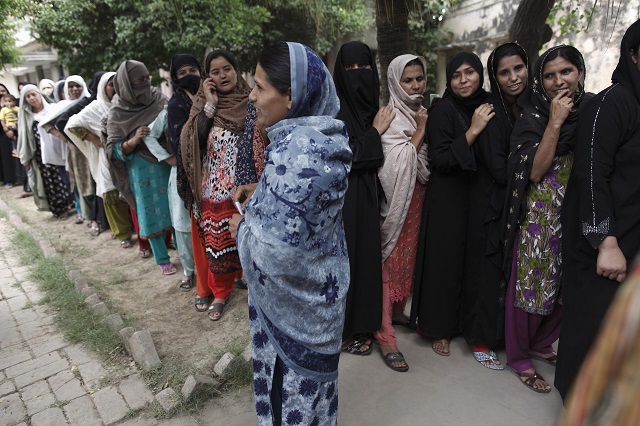 ---
ISLAMABAD: While the federal capital hosts the all-important seats of government, women voter turnout in both its urban and rural areas was disappointing, officials said.

Presiding officers at the Federal Government Margalla College For Women in Sector F-7/4 said that as many as 1,175 women were registered at the polling station.

Faiza Shameem who was the presiding officer at the polling station said that by 5:30pm, women turnout was less than 50 per cent.

Why women must vote?

She added that female voter turnout was disappointing.

Uzma Naz, another presiding officer at a polling station in the Sector F-7/4 college, said that a total of 656 women voters were registered there, but only 300 had cast their votes.

She believed that some of the women had issues with their CNIC, therefore, they could not cast their vote.

Minority women on a mission to break the electoral ceiling

Maimoona Jabeen, a presiding officer at the FG College for Women in Sector F-7/2 also said that turnout was low. Jabeen, who has been working in general elections for the past 30 years, said: "I remember that during the past few elections, it used to get so hectic and I hardly used to get a chance to leave my seat. But this time, I was quite relaxed because of the low turnout of women voters."

Published in The Express Tribune, July 26th, 2018.
COMMENTS
Comments are moderated and generally will be posted if they are on-topic and not abusive.
For more information, please see our Comments FAQ