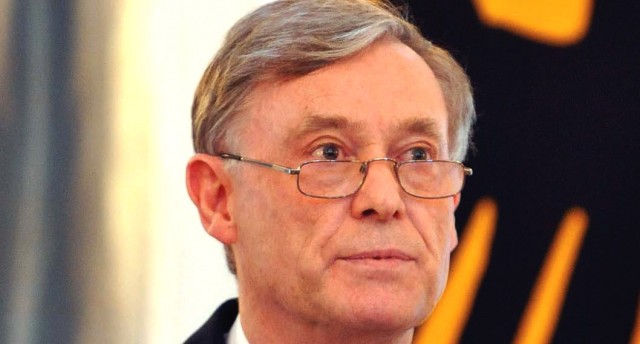 ---
BERLIN: German President Horst Koehler unexpectedly resigned on Monday due to a storm over comments he made about military action abroad.

The German president is responsible for signing bills into law but the role is largely ceremonial.

"I regret that my comments could lead to a misunderstanding about an important and difficult question for our nation," Koehler, 67, told reporters in a statement called at short notice on Monday.

As a former head of the International Monetary Fund, Koehler has spoken out on the debt crisis enveloping the euro zone but his departure will have little impact on German economic policy.

Koehler, in office since 2004, and re-elected last year for a second term, said in a radio interview just over a week ago that foreign military action by the German army also served economic interests.

A country like Germany with a heavy reliance on foreign trade, Koehler said, must know that "in emergencies military intervention is necessary to uphold our interests, like for example free trade routes, for example to prevent regional instabilities which could have a negative impact on our chances in terms of trade, jobs and income".

The comments were made after a visit to Afghanistan last month.

Koehler said he was unhappy about the reaction to it.

"The criticism has gone so far as to suggest I supported deployments by the army which are not covered by the constitution. This criticism is completely unjustified," he said. "It shows a lack a respect for my office."

Polls show that a majority of Germans are opposed to the mission in Afghanistan. Berlin wants to begin bringing its soldiers home in 2011 but has not fixed a date for withdrawal.

Published in the Express Tribune, June 1st, 2010.
COMMENTS
Comments are moderated and generally will be posted if they are on-topic and not abusive.
For more information, please see our Comments FAQ