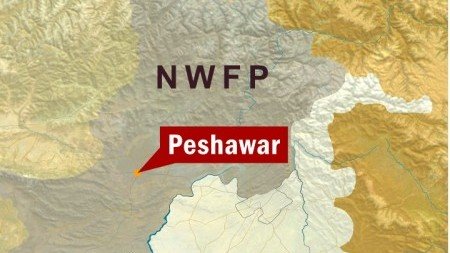 ---
PESHAWAR: Peshawar is trying to get its children off the streets and either back with their parents or in government care. However, given the shortage of resources, the authorities can help only a very small number of street children.

The lucky few among the disputed number of children begging on Peshawar's streets are picked up by the police, produced in court and from there sent to the Child Protection Bureau, a care centre set up by the province's Social Welfare Department.

Ten-year-old Habibullah is one of the inhabitants of the centre. A resident of Badabher village on the outskirts of Peshawar, the pale, frail child says he used to beg to add to the family's income.

"There wasn't enough money at home so I used to beg," says Habibullah, adding that he used to make about Rs60 to 70 daily. However, after 41 days at the shelter, he says he will work with a kabab seller to earn money.

Another resident at the shelter, Khalid, is from Mardan. The 14-year-old was begging for three months when he was picked up by the police.

"My older brother is a truck driver and I am learning tailoring here," he says, hoping to get work as a tailor once he leaves the centre.

Khalid and Habib are just two of an increasing number of Peshawar's street children, but among the fortunate few who have a chance to escape the ruthless profession of begging, at least till they are at the Child Protection Bureau where they can stay for between 45 and 60. During this time, they are produced in court on a fortnightly basis. Those with families are returned home while others are then sent to welfare homes.

While at the centre, the children are taught tailoring, electrical work and Islamic studies. The centre also has a well-equipped playground.

In order to qualify to be sent to the shelter, children have to be below the age of 14, centre in-charge Mohammad Kaleem told The Express Tribune.

According to an official of the social welfare department, there are about a thousand children begging on Peshawar's streets, while the Child Protection Bureau only has one centre with a capacity of 50 children. The regional head of the Society for the Protection of the Rights of the Child, Jehanzaib Khan, however says that according to a survey conducted in 2001, number of street children in Peshawar was 5,000.

And militancy has led to an increase in the number of children forced to make their living on the streets, says Kaleem.

"Around 80 per cent of street children are addicted to sniffing glue, charas and other drugs," says Kaleem, discussing the threats street children are exposed to. They also reuse discarded cigarette butts and niswar.

Many children are forced into the profession by their parents, says an official of the social welfare department. While parents are threatened with a fine if their child is caught begging again, no one has been penalised so far.

The Pakistan Vagrancy Ordinance was passed in 1958 but it took almost 50 years for any kind of steps to be taken for the relief and rehabilitation of street children, when the Child Protection Bureau was first set up as a pilot project and then regularised in 2007.

Musharraf, an Islamic studies teacher at the centre, says that some children at the centre are those who left home because of parental neglect or abuse and ended up begging on the streets in order to survive. Some of these children end up being recruited by smugglers and other criminals. Around 30 per cent are those who attended school at some point but dropped out.

While improvement has been made with regards to children's welfare, a lot more needs to be done, points out Khan. He mentions poverty, broken families and polygamy as main reasons behind the increasing number of street children and says that the government needs to provide education and economic opportunities to reduce their number.

Published in the Express Tribune, June 1st, 2010.
COMMENTS
Comments are moderated and generally will be posted if they are on-topic and not abusive.
For more information, please see our Comments FAQ