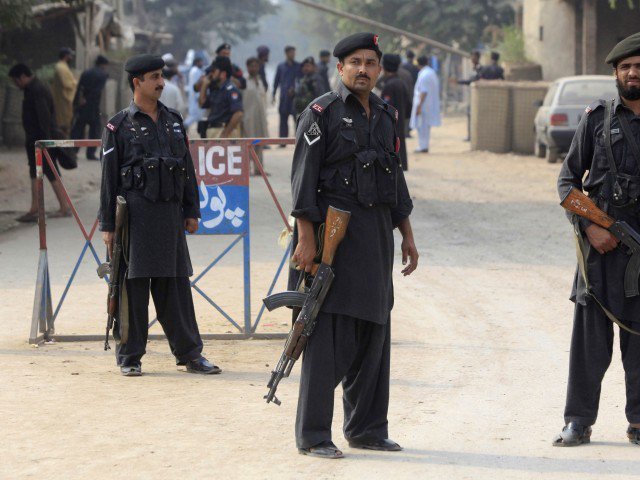 ---
PESHAWAR: Seven people were killed in Surizai village on the outskirt of the city in jurisdiction of Inqilab police station last night.

"Six people of a family have been killed who are Afghan refugees while one appears to be one of their Pakistani relatives," an official of the local police station told The Express Tribune on Tuesday, adding that the purpose behind the incident was being further investigated.

"One Pakistani and six refugees have been killed. The Pakistani family apparently wanted a girl from the Afghan family for one of its boys but the proposal was refused on the ground that that they did not want to marry her to a Pakistani boy which caused an unrest among the two families," he said.

K-P chief minister issues show cause notice to DCO Peshawar over careless remarks

The police official said that there was an air of unease between the two families after two children fought on the street leading to elders resorting to take out the guns.

"It appears as if the Pakistani family had planned it well ahead while the Afghanis were not prepared and not expecting such carnage," he added, saying that an FIR has been registered and police were trying to arrest the accused.

As part of security measures for election day, the Peshawar district administration has imposed a ban on the movement of Afghan refugees from their camps along with a ban on aerial firing, use of tinted glasses, entry of unregistered vehicles in the city in his plan for election day preparations.

Meanwhile, the Khyber-Pakhtunkhwa chief minister issued a show cause notice to Peshawar's deputy commissioner a day after the latter announced he had arranged 1,000 'kafans' burial shrouds as a preemptive measure for the polling day.
COMMENTS
Comments are moderated and generally will be posted if they are on-topic and not abusive.
For more information, please see our Comments FAQ