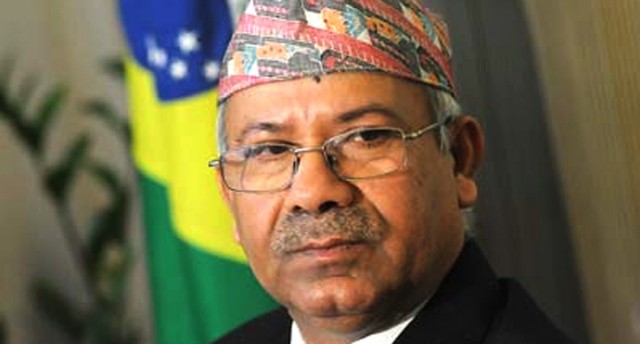 ---
KATHMANDU: Nepal's opposition Maoist party on Monday urged the prime minister to step down quickly, warning that failure to do so would result in "serious crisis" in the troubled country.

Prime Minister Madhav Kumar Nepal agreed late on Friday to resign and pave the way for a new power-sharing government in a deal to secure the support of Maoist lawmakers for a bill to extend parliament's term.

The prime minister's office has so far refused to a give a time frame for his resignation, angering Maoist leaders, who saying he made a verbal commitment to leave within five days.

"The party now appeals to the prime minister and the political parties to remain true to their commitments... and to create a conducive environment for consensus," said Maoist spokesman Dinanath Sharma in a statement Monday.

The Janadisha daily, regarded as a mouthpiece for the Maoists, quoted senior party leader Mohan Baidya as saying the prime minister's failure to resign within five days of the deal would result in "serious crisis."

"We must not let that happen," he told the paper. "The prime minister's resignation has to come in five days."

Published in the Express Tribune, June 1st, 2010.
COMMENTS
Comments are moderated and generally will be posted if they are on-topic and not abusive.
For more information, please see our Comments FAQ