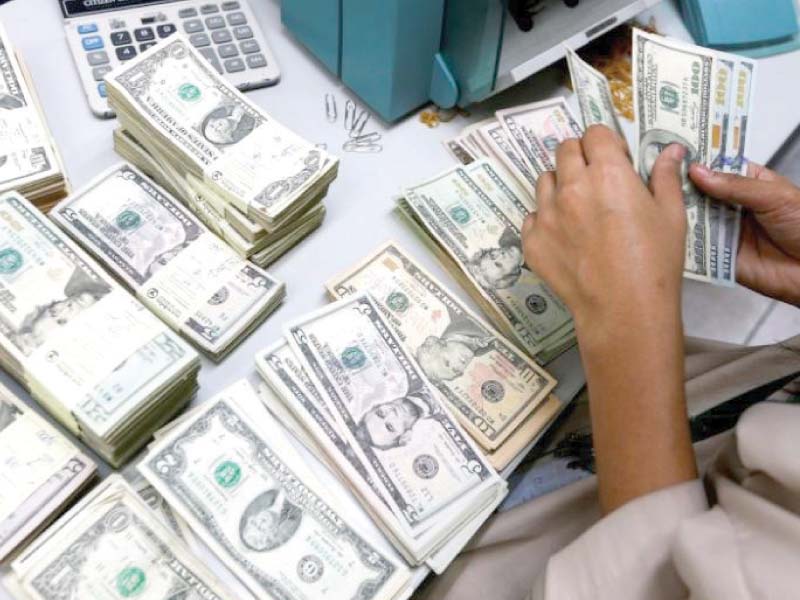 ---
KARACHI: The current account deficit, which remains the single largest challenge for economic managers, shot to a record high of $17.994 billion (5.7% of GDP) at the end of fiscal year ended June 30, 2018 mainly due to exorbitant imports and less-than-projected inflows.

This is 44.7% higher than $12.44 billion recorded in the previous fiscal year 2017.

State Bank of Pakistan (SBP) Governor Tariq Bajwa said last week that the deficit has grown to an "unsustainable level" due to soaring aggregate demand in the economy.

Foreign exchange: SBP's reserves fall to alarming level after 4.4% decline

To tame demand, the central bank has let the rupee fall by close to 22% to Rs128 to the US dollar since December 2017, and made borrowing expensive by increasing the benchmark interest rate by 175 basis points to 7.5% in the last six months.

"The Real Effective Exchange Rate (rupee-dollar parity) and monetary policy (the benchmark interest rate) are two effective tools available with the central bank to deal with the situation," he said. "We are using both of them."

Rest can be done by the government to deal with the situation like imposing regulatory (additional) duties on imports and announcing an export package, he said.




The deficit is close to double the set target of $9 billion (2.9% of GDP) for FY18. Surprisingly, it is also much higher than the one estimated at around $16 billion by independent economists many months ago.

The gap has widened mainly due to the country's exorbitant foreign expenditure (mainly imports and debt repayments) and sluggish income (mainly export proceeds and workers' remittances).

The fall of the rupee over time has helped the country achieve 13% higher exports and slightly higher (1.4%) workers' remittances. However, it has failed to offset the impact of record high imports and debt repayments.

The growing deficit has pushed the country near a default-like situation. The country's foreign currency reserves have dropped to an alarming level of less than two months of import cover. They stood at $9.06 billion on July 13, a four-year low.

Pakistan's current account deficit widens to record high

To tackle the situation, the caretaker government has kick-started the process of seeking a bailout from the International Monetary Fund (IMF) to enable the incoming government to move along quicker if it chooses to exercise the option.

The SBP also said on Thursday that imports have surged 14.71% to $55.84 billion compared to $48.68 billion last fiscal year.

Exports have increased 12.59% to $24.77 billion compared to $22 billion. Workers' remittances improved 1.41% to $19.62 billion compared to $19.35 billion last fiscal year.

Foreign direct investment (FDI) in different sectors of the economy has slightly improved by 0.8% to $2.76 billion in the fiscal year ended June 30, 2018, compared to $2.74 billion last fiscal year. 

Published in The Express Tribune, July 20th, 2018.

Like Business on Facebook, follow @TribuneBiz on Twitter to stay informed and join in the conversation.
COMMENTS (2)
Comments are moderated and generally will be posted if they are on-topic and not abusive.
For more information, please see our Comments FAQ