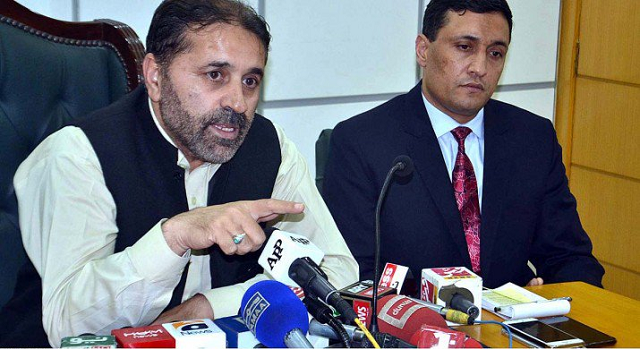 ---
QUETTA: After facing failure in accommodating all the injured of the Mastung massacre at the only trauma centre of the province and that too at Civil Hospital, Quetta, the caretaker provincial government has announced that it will soon establish another trauma centre at the Bolan Medical Complex Hospital.

However, the interim government did not give a specific time frame for the completion of the trauma centre.

Quetta to get 'second' maternity hospital

The announcement was made by interim Minister for Health Faiz Kakar during a press conference in Quetta on Tuesday.

"To provide better healthcare facilities to the people and be prepared to face any emergency-like situation, the provincial government is setting up a trauma centre at BMC," said the health minister.

"Machinery will be purchased for the trauma centre, which will be inaugurated by the caretaker chief minister in the coming days."
Kakar said that Alauddin Marri would soon inaugurate the second trauma centre of the province, which "will be open 24 hours".

Hospital in Balochistan pledged as cancer spreads

He said, "The chief minister has pledged a grant of Rs50 million for the BMC trauma centre."

Giving details about the injured of the Mastung blast, he said, "One of the injured succumbed to his injuries during treatment, while 32 others injured are being treated at Civil Hospital, Quetta's trauma centre.

"Following the high number of casualties and injured in the most devastating terror attack in the history of the province, we had to treat the injured at various Quetta hospitals, Mastung's Nawab Ghous Bakhsh Raisani Hospital and Combined Military Hospital."

He said in the wake of the Mastung blast, Marri and chief secretary proposed to set up a trauma centre at the BMC as it "is the need of the people of Balochistan".

Civil Hospital, Quetta: Lack of facilities paint dismal picture of health sector

To a query regarding medicine shortage at government hospitals during treatment of the injured, the health minister rebuffed the claims saying, "There wasn't a single complaint regarding medicine shortage lodged by any of the heirs of the Mastung blast.

"Taking cognisance of the social media reports about negligence during treatment of the injured, we have suspended two staff members and formed a committee to take action against those who showed negligence."

With the death of another injured, the death toll of the Mastung carnage has hit 150.

Only five injured have been shifted to Karachi's Aga Khan Hospital by airplane for treatment, while the majority of the injured – around 180 – are being treated at various hospitals of the province.