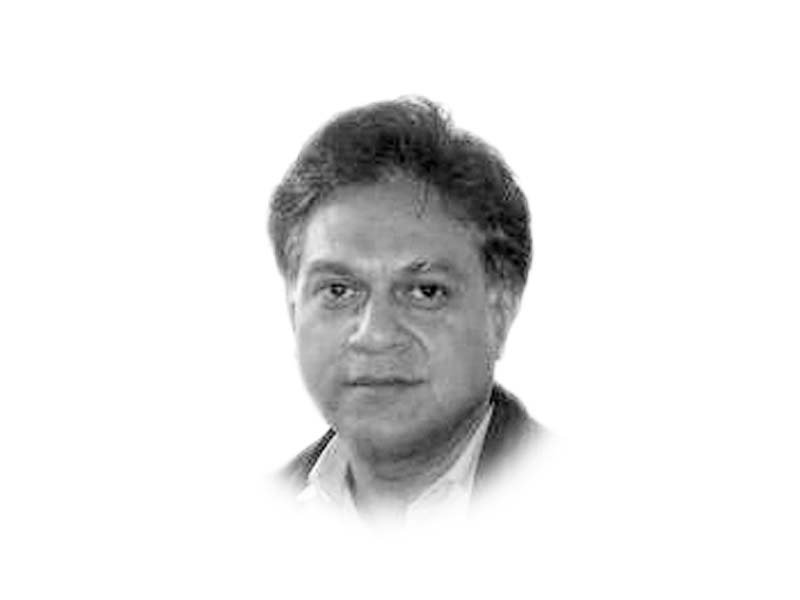 ---
The economic growth of nation-states is now increasingly linked to their ability to exploit interdependencies within strong regional blocs. Despite recent reversals of Brexit and Trump's tariff tantrums directed at Mexico and Canada, various forums such as the EU, Asean, NAFTA, as well as regional treaties, are successful examples of how connectivity and trade liberalisation considerably boost overall regional economic activity. It is, therefore, imperative that whoever forms the government post the upcoming elections, should focus on the potential opportunities for Pakistan of regional trade development not only with China, but just as much with Afghanistan, Central Asia, and, in particular, India.

Granting Most- Favoured Nation (MFN) status to India is an integral part of the commitments undertaken by both countries under the WTO agreements, which binds all members to grant MFN treatment with respect to trade in goods. Quite aside from being mandatory, trade liberalisation serves to increase trade flows, gradually bring down tariff and non-tariff barriers, and therefore potentially boost productivity and economic growth across the region. The benefits to Pakistani consumers are obvious since product prices fall and consumer choice increases as trade barriers are brought down.

Evidence from history and statistical data reveal that the changed global economic scenario has brought about radical changes in the socio-political relations of nations, which have eventually been shaped into sound economic cohesion instead of the pursuance of politically-motivated policies. The volume of trade between India and China, which was only a billion dollars in the 1990s, has increased to more than 84 billion dollars through the signing of the Sino-Indian Bilateral Peace and Tranquillity Accords. Another example is the 60 years old China-Taiwan fray, which eventually ended up with an agreement on direct air, sea and postal links on 4th November 2008. It was in fact the result of vertical growth in trade, which witnessed a tremendous increase from $8.1 billion in 1991 to more than $176 billion in 2016.

A number of studies have looked into the sectional impact of opening up Indo-Pakistan Trade. For example, The Pakistan Institute of Trade and Development or PITAD (2012) report, which was commissioned by the Pakistani Ministry of Commerce to define the negative list, identified the major sectors that should be given protection. The report recommends that only 639 of the 926 products be put on the negative list, with most of them being either finished goods or luxury and nonessential goods. Even sectors that are threatened by the opening up of trade, various measures can be taken to make each industry more competitive, and moreover, phasing out the tariff-based system so that that auto companies can procure cheaper components would not only reduce costs of production but also improve technologies. It is also important to note that if it is felt that the Indian imports into Pakistan are increasing due to unfair practices like price undercutting, etc, then Pakistan will be free to restrict the imports of specific products by increasing tariffs under various provisions of the WTO, eg, anti-dumping duties, countervailing and anti-subsidies, etc. Trade liberalisation will not eliminate those tariffs that are necessary to protect local industries and jobs.

There will be many challenges that can create serious impediments in the way of devising a solid policy. These need to be highlighted and steps must be taken to mitigate them, eg, addressing issues of trust deficit; the dangers of large trade imbalances causing political backlash; and several other 'soft issues' that could create misconceptions and eventually derail the process. Keeping in mind these challenges, Pakistan nevertheless needs to take advantage of its unique geostrategic factors to avail the maximum benefits from globalisation. Its location allows it for opportunities to facilitate trade between its surrounding countries by acting as a trade hub. It is particularly well suited to facilitate trade between Central Asia, which has a surplus of oil and gas, and India, which requires a constantly increasing supply of energy.

Within the protective walls of regional economies, both countries can achieve specialisation in various subsectors of their economies. Moreover, the strengthening of bilateral/regional trade would also cushion the economies of both countries from global financial or stock-market shocks. Bilateral trade balance with any particular country does not have to be positive. There would be no trade in that case. Pakistan would run a trade deficit with India just as it does with China, and run surpluses with other countries. India is a larger, more-diversified economy, and also produces goods that Pakistan exports. The determining factor is whether the cost of imports from India is less than comparable quality imports from other sources. In that case, Pakistan's local industry and its consumers would both stand to benefit.

Countries with adverse political relationships have engaged in cross-border investment, and trade, without giving up their principled stand on disputes and differences. Over time these activities have helped foster a better understanding of each other's viewpoints. Although, Singapore and Malaysia broke up as partners in a political union, both countries have improved political relations because of close economic ties. Confidence-building measures and the creation of stakeholders in the countries can eventually defuse the tension and soften the ground for the peaceful resolution of disputes and disagreements.

It is therefore not right to wait to resume economic relations until the bilateral political disputes are resolved. If economic engagement is fierce and picks up steam, the new stakeholders, who are benefiting from such engagement, may confront the hawks in each country. Investors, traders, transporters, bankers, and business groups who will be working for Indian firms in Pakistan, and vice versa, will act as strong lobby groups to nurture, preserve, and promote peaceful bilateral political relations between the two countries.

Published in The Express Tribune, July 18th, 2018.

Like Opinion & Editorial on Facebook, follow @ETOpEd on Twitter to receive all updates on all our daily pieces.
COMMENTS (1)
Comments are moderated and generally will be posted if they are on-topic and not abusive.
For more information, please see our Comments FAQ