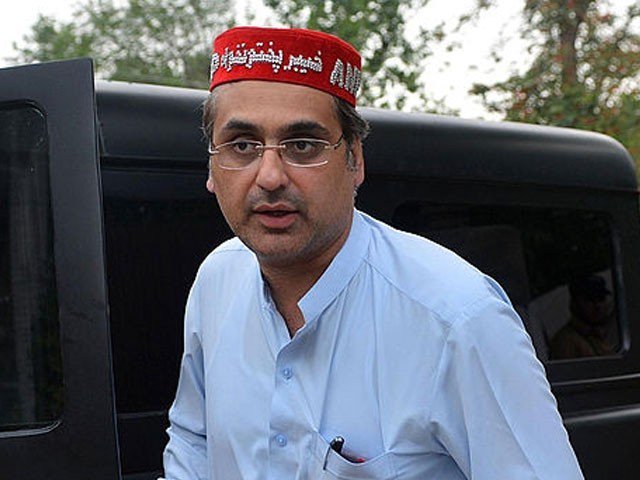 ---
PESHAWAR: With the air still heavy with disbelief, grief and sorrow, scores of people gathered at the Bilour House in Peshawar on Friday to observe the Soyem of ANP leader and candidate from PK-78 Haroon Bilour

Special prayers were offered for the 20 people who were martyred in the suicide attack on Haroon and for the elimination of terrorism from the country.

The soyem was attended by ANP leadership, workers and members of Peshawar High Court Bar Association. Politicians from other parties of the province also visited Bilour House and paid tribute to the Bilour family.

Jamiat-e-Ulema-Islam-Fazl (JUI-F) Leader Akram Khan Durrani, whose rally was attacked in Bannu on Friday morning where four people were killed, also visited Bilour House to condole with Haroon's uncle and former federal minister Ghulam Ahmad Bilour.

While talking to media Durrani said that the current wave of terrorist attacks not only aims to delay the elections but also to destabilise the country.

"The enemy is extremely cruel. They are targeting innocent people. First, they martyred Haroon Bilour and dozens of ANP workers and now they have injured and martyred my beloved party workers," he cried.

"This is not the old form of terrorism," ANP General Secretary Mian Iftikhar Hussain said, adding that previously only their party was targeted.

"Now, the leadership of the party will again be in the field to ask the people to take revenge for the attacks through ballots and vote for the Awami National Party," said Hussain.

Published in The Express Tribune, July 14th, 2018.