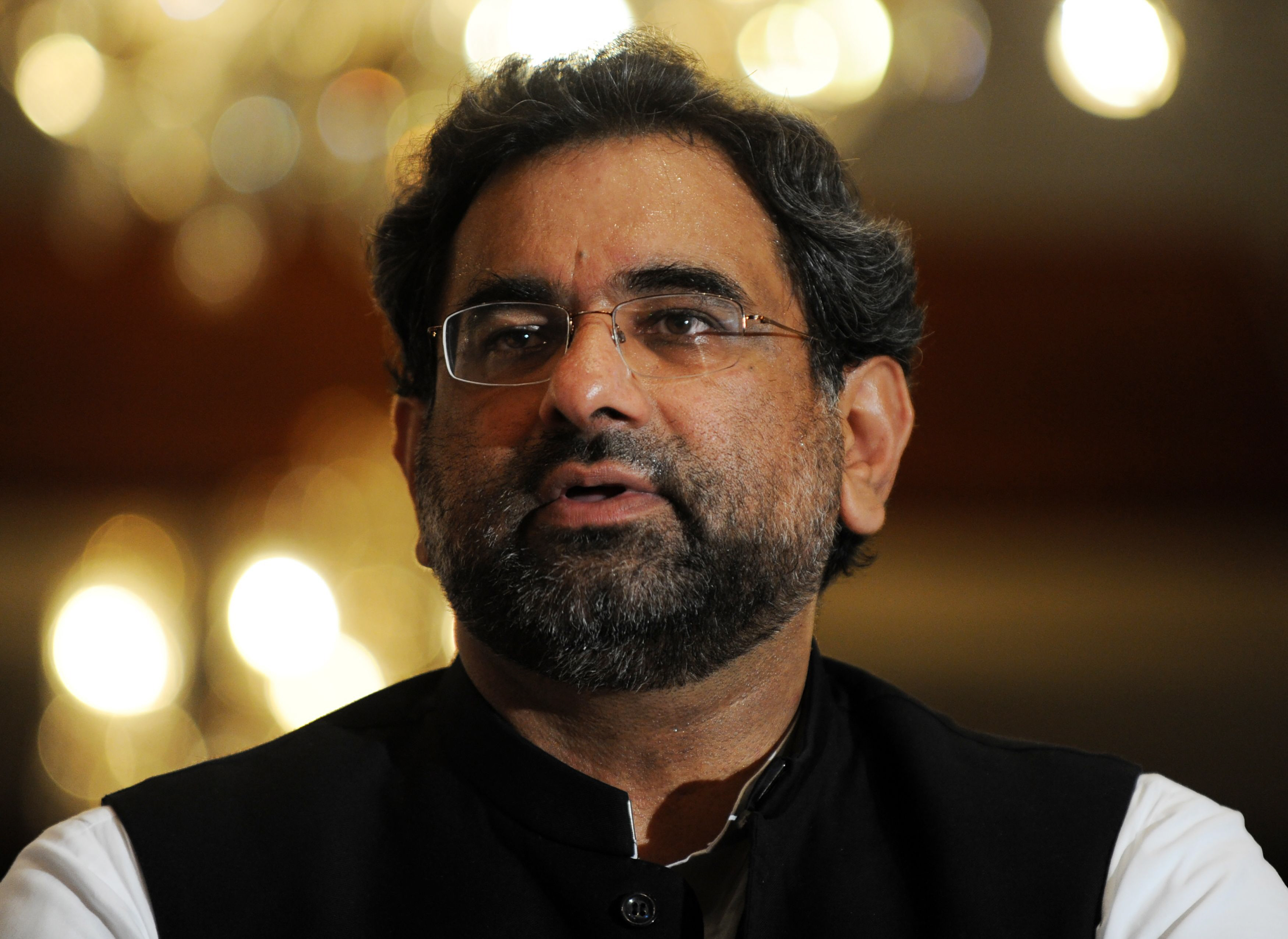 ---
ISLAMABAD: The Supreme Court has dismissed a petition challenging the Lahore High Court's (LHC) decision to allow the Pakistan Muslim League-Nawaz (PML-N) leader and former prime minister Shahid Khaqan Abbasi to contest polls from his home constituency of NA-57 Murree.

The SC two-judge bench, headed by Chief Justice of Pakistan (CJP) Mian Saqib Nisar, on Friday heard the appeal against the LHC order, which later last month set aside an appellant tribunal's decision to disqualify Abbasi for life.

On June 27, the appellate tribunal declared that Shahid Khaqan Abbasi concealed facts and withheld information from voters' in his nomination papers. The tribunal said Abbasi did not meet the requirements mentioned under Article 62(1)(f) of the Constitution of Pakistan.

LHC overturns tribunal's decision against Abbasi's NA-57 candidature

Calling him 'not a Sadiq and Ameen person', it declared the former PM as not a qualified person to be elected or chosen as a member of Majlis-e-Shoora (Parliament) within the meaning of Article 62(1)(f) of the Constitution of the Islamic Republic of Pakistan, 1973.

After the verdict, Abbasi approached the LHC, whose two-judge LHC bench, headed by Justice Mazahir Ali Naqvi, set aside the appellate tribunal's judgment and allowed Abbasi to contest poll. Later, the petitioner, Masood Ahmed Abbasi, approached the apex court.

During the hearing on Friday, the CJP asked the petitioner if he himself was contesting the upcoming polls from the same constituency. The petitioner replied that he challenged Abbasi's candidature in his capacity as a voter.

The bench also questioned what asset had been concealed by the respondent. The applicant said a loan worth Rs25 million was taken against a property worth Rs0.3 million and the value of that property was listed in the income tax returns, as well as in the nomination papers.

He alleged that former PM tampered with the record. Justice Ijaz ul Ahsan remarked that if the record was tampered then evidence should be recorded, which is not possible in summary proceedings. The bench noted that the same value was shown in income tax record.

The SC bench later dismissed the petition calling it infructuous. It noted that such petitions should be discouraged as they waste the court's precious time. The bench also wondered how the tribunal disqualified Abbasi for lifetime.
COMMENTS
Comments are moderated and generally will be posted if they are on-topic and not abusive.
For more information, please see our Comments FAQ