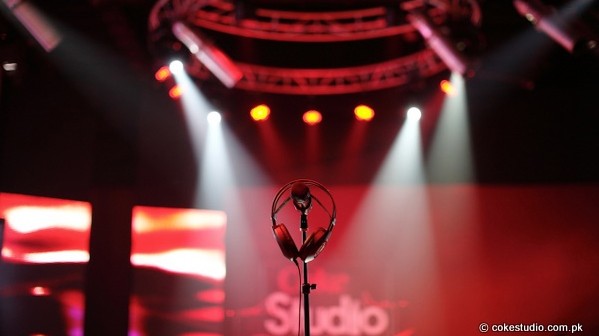 ---
KARACHI: The promo for the first episode of Coke Studio was released over the weekend, showcasing the most prominent stars from this season's ensemble.

Abida Parveen, Arieb Azhar, Arif Lohar, Meesha Shafi, Karavan and Zeb and Haniya are all included in the video promoting the first episode, which goes on air on June 6.

While Arieb Azhar and Zeb and Haniya have performed at Coke Studio before, the real draw this season appears to be Abida Parveen. Fans of devotional music flock to hear Abida Parveen sing live, and her performances are often sold-out in Karachi. When the show was being taped, Parveen sat through hours of re-takes and minor technical mishaps with immense patience, thanking attendees at the end of the recording for listening to her.

At Coke Studio, she gelled extremely well with the house band, which comprises of some of the country's best musicians including Gumby, Omran Shafique and Assad Ahmed.

Overload's Meesha Shafi, who told The Express Tribune earlier this month that she had never imagined she would get a chance to work with Arif Lohar, was one of the "biggest surprises this season" for Gumby. The drummer told The Express Tribune that while he had heard her sing before, he was very pleasantly surprised at the 'completely different feel' she had at Coke Studio.