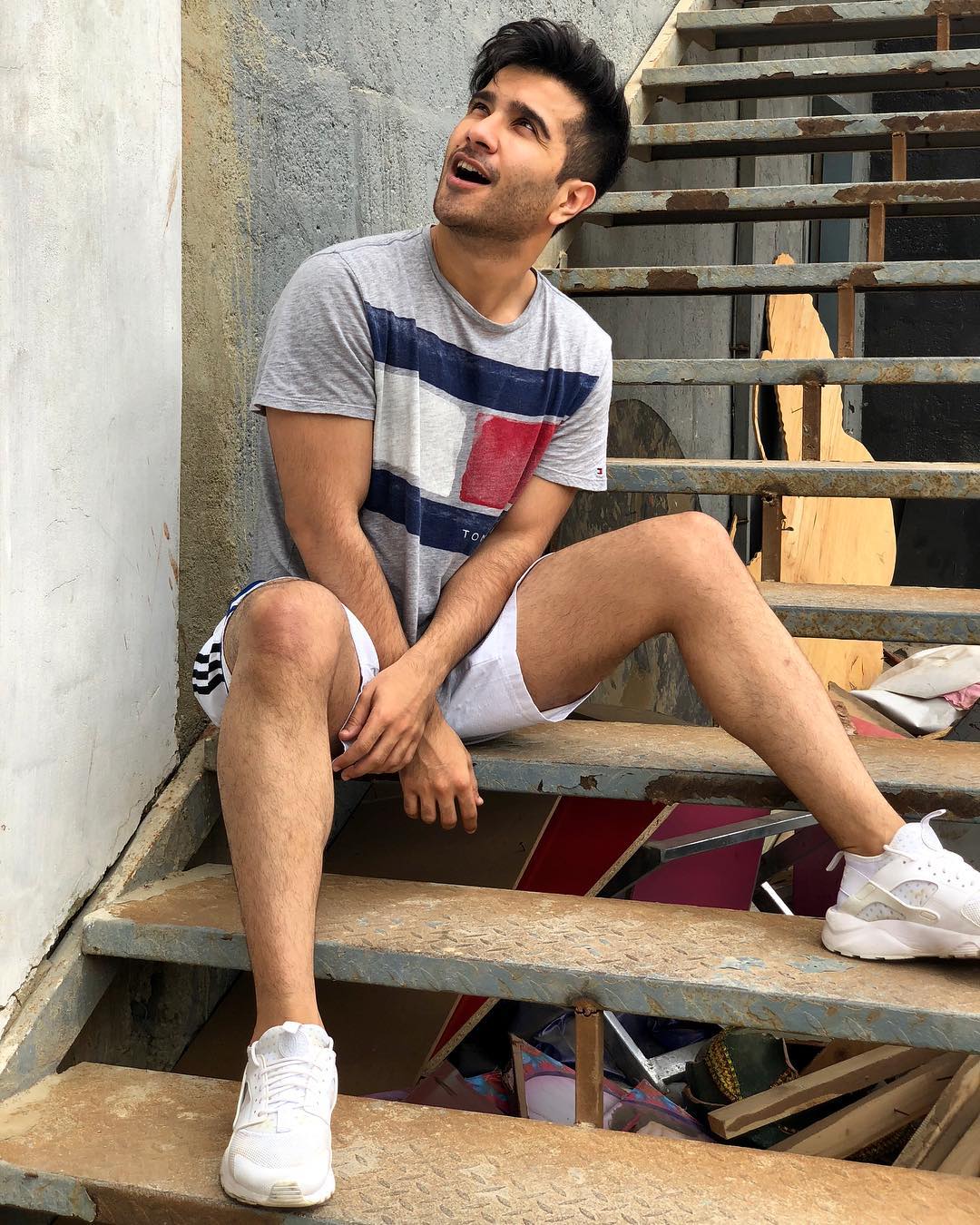 ---
ISLAMABAD: Feroze Khan has slowly but steadily been establishing himself in the Pakistani television sphere. But it wasn't until his latest offering Khaani that he shot to nationwide fame. The serial broke broke records set by the likes of Humsafar and Zindagi Gulzar Hai as a dramatic tale of love revenge and love.

Khan says this newfound acclaim has made him "fearlessly honest," which may or may not work in his favour. What's endearing is that he isn't quite bothered what anyone else is up to; he creates characters that feed off of his own infectious energy. He's currently filming Mehreen Jabbar's Dil Kiya Karay and has wound up Romeo Weds Heer and got married just a couple of months ago. In the midst of it all, The Express Tribune caught up with the rising star to find out what makes him tick.




The Express Tribune (ET): 'Khaani' has become a chartbuster hit. Did you expect the response you received?

Feroze Khan (FK): I think we all know how huge Khaani has become! It's certainly a gift from God, not just to me but the entire cast for the hard-work that they put in. I somehow always knew it was going to be different. I said this before too, that the buzz surrounding Khaani would be completely different from the very first episode.

Our actors making a name in India gave birth to insecurity: Javed Sheikh

ET: In that sense, what do you think was the takeaway of Khaani?

FK: I think it was pretty obvious: That one should never lose control of themself. They should not misuse power, exploit others or think of themselves as above. And most of all, I think it tells us that everything is written and you can't change your destiny.




ET: 'Khaani' established you as the nation's heartthrob. What do you think makes you look ahead when you're the talk about town?

FK: I don't want to be a heartthrob; I think it comes from what I do. If I wasn't that, people would've liked me anyway… Like how they are fans of Nawazuddin Siddiqui. I'd hoot for him because he's a performer. I'm just a performer, with a certain fan following. As long as I'm performing, it'll keep growing.

People are congratulating me and talking about success but I'm thinking about what's next. I'm thankful for all the love and appreciation, but what am I doing after all of this? I have to make sure that I keep setting my own records. That's something I want to do with every project and become the kind of actor I want to. It's what I'm acting for. Things don't stay forever. I'd rather keep my eyes open, feet to the ground and head down.




ET: Do you feel it's important for writers to be mindful of gender equality in scripts?

FK: I don't watch TV myself so I'm not fully exposed to the shows that are being aired. Whenever I'm offered a character, I don't read the script but when I finally do, and feel it's something that's never been played before, I accept it. And that only goes for my character as I cannot worry about what's going on around me or who's doing what. I have to focus on what I'm doing. It's never about female or male-centric stories but the characters. We need to stop this competition. If you want to give out a message, do it via Twitter or an interview.

Women should not run after cosmetic lifts or botox: Meera

ET: In times where movements like #MeToo and #TimesUp have also surfaced, how important do you think it is for influential men like yourself to take part in taking such initiatives forward?

FK: Empowering women starts from home. I have a sister [Humaima Malick] who's a superstar and that's female empowerment. I don't have to be vocal about it on some platform because at the end of the day, actions speak louder than words.




ET: You got married. How has your life changed and how does your wife take the fan frenzy that surrounds you?

FK: Everything has changed! But my wife is very proud of me. You know how they say marriages are made in heaven? I think our souls already knew that we were meant to be.

Have something to add to the story? Share it in the comments below.