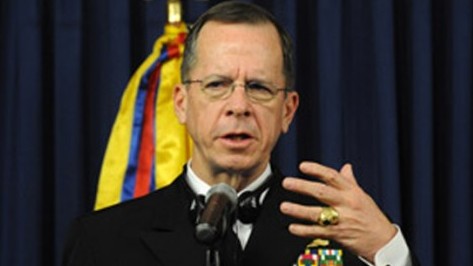 ---
WASHINGTON: US chairman of Joint Chiefs of Staff Admiral Mike Mullen said he is pleased with Pakistan's assistance against the Taliban insurgency.

Mullen said he is happy with the increase in Pakistani military assistance in the region.

He said the United States is working with Pakistan and Afghanistan to continue to put pressure on the Taliban leadership. But Mullen said that Washington is very concerned about the region.

He also said the Nato-led counter-insurgency effort in the Taliban stronghold of Kandahar is critical to success in Afghanistan.
COMMENTS
Comments are moderated and generally will be posted if they are on-topic and not abusive.
For more information, please see our Comments FAQ