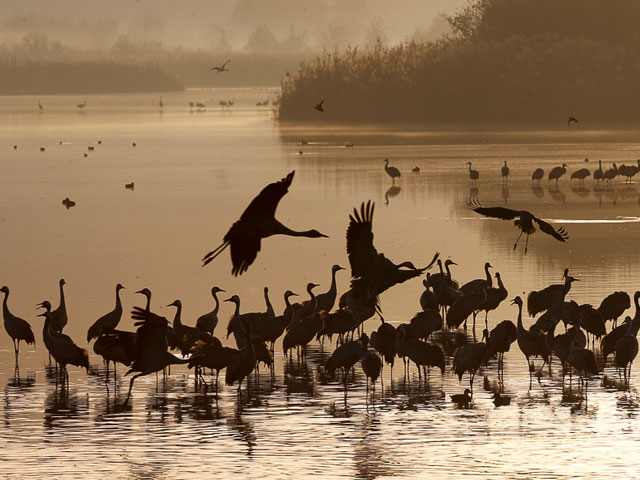 ---
RAHIM YAR KHAN: Licensed hunters are taking advantage of the seasonal migration of birds and hunting well beyond the permitted numbers. They are preying on birds such as Talair, green parrots, Lali and wild birds, locals in villages told Express News. They blamed the mafia for the activity.

Villagers said lenient wildlife laws were allowing hunting groups to take advantage of the situation and hunt native birds in excess. After profiteering from green parrots, which have virtually disappeared over the years, hunters are killing Lali, another native bird that can be seen in the open around the region.

They maintained that the hunters extend long bird traps in the fields to catch snakes and Lali, a bird whose meat is in large demand in the food and restaurant industry. They revealed the hunters usually operate in remote areas so that they can get a large catch without being noticed.

Similar to Talair, Lali also preys on insects and worms around the crops, allowing hunters to get them in large numbers without much effort. The unscrupulous hunting of the beautiful bird, however, is not only damaging the resident ecosystem, but is also endangering the species.

In addition to Lali, the hunting mafia is also profiteering from an already endangered green parrot. Groups of hunters storm into the woods and look for tall trees where the endangered species can be found. Once caught, the precious bird is stacked and concealed before being illegally exported to the Gulf and European countries where they are in high demand.

While speaking to Express News, wildlife experts said if illegal hunting is not stopped, the country may soon witness the end of an era of melodiously churning birds and animals.

District Wildlife Officer Mujhahid Kaleem told Express News that hunting endangered birds is strongly prohibited under the country's law.

He appealed to the citizens to help the wildlife department in its efforts to thwart nefarious hunters.

Published in The Express Tribune, July 9th, 2018.
COMMENTS
Comments are moderated and generally will be posted if they are on-topic and not abusive.
For more information, please see our Comments FAQ