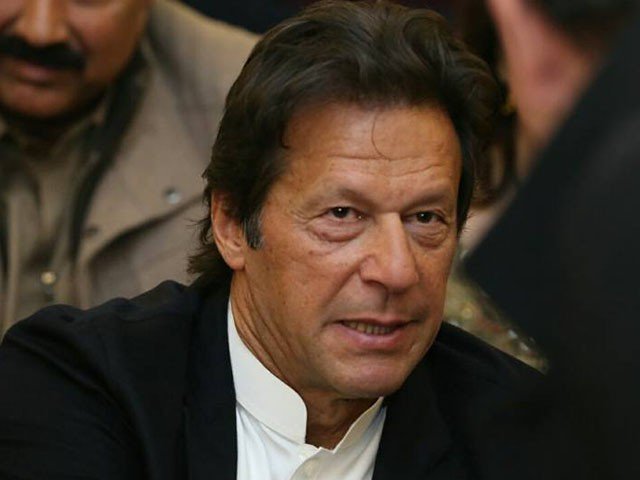 ---
GILGIT/ PESHAWAR: Pakistan Tehreek-e-Insaf (PTI) is in full swing and its chief has been trying convince people about the wrongdoings of the previous government, of which he was a part.

On Wednesday, he turned up in the districts of Buner and Shangla of Khyber-Pakhtunkhwa.

The circular debt has risen over Rs27,000 billion, which was way below Rs6,000 in 2008, said PTI Chairman Imran Khan while addressing his party workers. In last 10 years people have acquired iqamas (work permits) to open bank accounts outside the country to launder the money, he alleged.

The country's economy is down in the dumps. But those who have ruled the country, looted and laundered the money, they and their sons have become rich, he maintained.

On economic crisis Imran said "Dollar has jumped from Rs60 in 2008 to Rs125 in 2018 and it happened after Sharif and Zardari forged partnership."

Once a country faces financial issues, it goes for loan but when you get the loan, you always have to follow the terms and conditions and this is why Pakistan is always asked to 'do more', Imran stressed.
On Avenfield reference verdict he said the courts have proven former prime minister Nawaz Sharif guilty for money laundering and it was now Pakistan Peoples Party (PPP) Co-Chairman Asif Ali Zardari's turn [referring to the development of placement of his name in no fly list].

PML-N, PPP signed deal to plunder country: Imran

"I had already said Zardari, it's now your turn," Imran told a political gathering in district Buner.

Imran stated that he has been raising voice against corruption for last 22 years, adding that corruption has been hollowing the nation out and there is no future for the next generation if these people are not defeated.
Moreover, he said Sharif is set to arrive in the country and is asking workers to welcome him, at which he wondered why somebody would welcome him.

"Has he conquered Kashmir or won a world cup?" Imran questioned, adding that if they [Sharif and his daughter] moved freely, the rest who have been arrested should also be allowed to move freely.

He said when his party staged sit-in against rigging in general polls 2013, the "Sindh's Godfather [Zardari] saved Punjab's Godfather [Sharif]".

"I am predicting here that Sindh's Godfather and Punjab's Godfather are united but I will take their wickets," Imran told the gathering.

Imran wants Raja Zafarul Haq's report made public

Pakistan Muslim League-Nawaz (PML-N) Provincial President Amir Muqam and his brother entered politics for making money and their condition had improved between 2002 and 2018, he alleged.

He explained that the nation will only prosper when people invest in the country, which according to Imran was only possible if the state institutions are strengthened.

On Jamat-e-Islami (JI)'s alliance with PML-N, Imran wondered how JI chief Sirajul Haq made it as they had filed a similar petition against Sharif on money laundering.