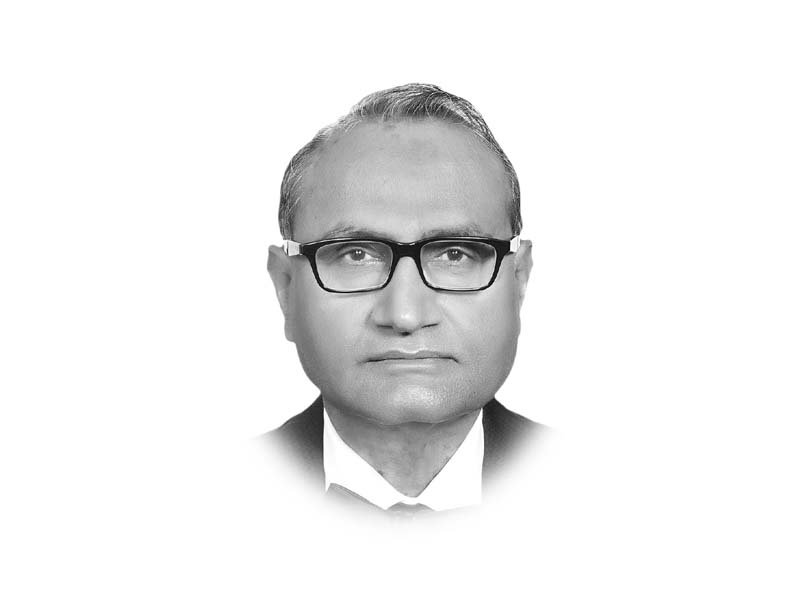 ---
In the first 11 months of 2017-18, imports stood at $55.23 billion, an increase of 14.12 per cent. Exports increased by slightly more at 15.28, per cent. However, the absolute level of exports is just $21.35 billion, paying for only 38.7 per cent of imports. In theory exports do not have to be equal to imports, there being other means of paying for imports. But the gap in our case is humongous. What exactly are we importing? Are some of these dispensable at a time of foreign exchange crisis, with its gravity increasing by the day?

Imports are divided into nine groups. As one would expect, the largest is the Petroleum Group valued at $12.93 billion or 23 per cent of the total. This is understandable as Pakistan is dependent on the world for its requirements of petroleum products and crude oil. Savings are still possible by lowering energy intensity, a measure of the amount of energy used to produce a unit GDP. It has been consistently falling globally and in all major economies. Pakistan falls way behind its peers. A big time new entrant is the import of gas that contributes 18.4 per cent of the Petroleum Group imports. Next in importance is the Machinery Group with a share of 19.3 per cent in the total imports. Again, Pakistan is dependent on the import of capital goods to raise the investment-to-GDP ratio necessary for a respectable rate of growth of GDP. Power-generating machinery, electrical machinery and apparatus, telecom and textile machinery are, in that order, the major items in the group. The third largest group is the Agricultural and Other Chemicals Group, with a share of 14.7 per cent. These are essential inputs for agricultural and industrial production such as fertilisers, insecticides, plastic materials, medicinal products, etc.




In a country still claiming to be agricultural, $915 million were spent on importing raw cotton. There is not much public awareness of the fact that the fourth-largest group of imports is the Food Group. In the period covered here, Pakistan incurred a huge expenditure of $5.72 billion to import food items. The share in total imports was 10.3 per cent. Around half of the amount went to the import of edible oils and tea due to insignificant local production. The indigenous oilseed crops such as sunflower, canola, rapeseed/mustard and cottonseeds cater for only 12 per cent of the demand. Not much import substitution is in evidence. Rapeseed/mustard showed a negligible growth of 0.1 per cent in 2017-18. The other half of food import bill was on milk & its products, dry fruits & nuts, spices and pulses. Despite claims that Pakistan is among the top milk producers of the world, the country imported $252 million worth of milk and related products in 2017-18, an increase of 8 per cent over the previous year. Pulses import cost the country $483 million. Domestic production of masoor has remained unchanged and that of moong has declined by 8.7 per cent. What is achievable is demonstrated by the fact that the import bill in the previous year was $903 million. The reduction was caused by the increase of maash production by 4.3 per cent. The usual suspects, cars and motorcycles, cost $1.3 billion, while buses and trucks cost $581. "All other items" claim a hefty $4.6 billion.

Rupee depreciation and regulatory import duties will reduce imports, but the desired impact requires reinforcement by appropriate nontariff barriers against dispensable imports and incentives for domestic production, especially in the Food Group.

Published in The Express Tribune, July 6th, 2018.

Like Opinion & Editorial on Facebook, follow @ETOpEd on Twitter to receive all updates on all our daily pieces.