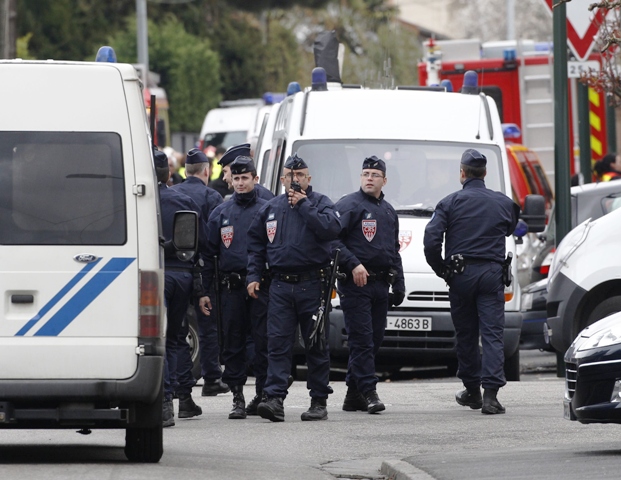 ---
PARIS: The suspected head of a radical far right group feared to have been planning attacks against Muslims has been released on bail, French judicial sources said Tuesday.

The retired police officer, named as Guy S., had been arrested along with nine other people by anti-terror police in June in an operation that spanned France, including the Mediterranean island of Corsica.

French Muslims on edge as police probe suspected far-right plot

He was released on Friday along with another member, bringing the total on bail to six, a judicial source told AFP. Four remain in custody while the case continues.

The gang, suspected of belonging to the Action des Forces Operationnelles (Operational Forces Action), have been accused of criminal conspiracy.

The suspects had an "ill-defined plan to commit a violent act targeting people of the Muslim faith," one source close to the probe said.

According to preliminary investigations, they were allegedly planing an attack on Muslims leaving prison or 'radical' mosques.

The suspects were being monitored by France's DGSI intelligence agency, which intercepted messages showing they were seeking to buy arms, and searches turned up some weapons, the sources said.

Ten investigated in France; suspected of plotting anti-Muslim attacks

France has been hit by a string of militant attacks since early 2015, often by people who have become radicalised or claim to have acted in the name of the Islamic State group.

More than 240 people have been killed in the attacks, including 130 who lost their lives in a wave of bombings and shootings mainly in Paris nightspots in November 2015.

France is home to an estimated 5.7 million Muslims or almost nine percent of the population, according to a report by US-based think-tank the Pew Research Centre at the end of last year.
COMMENTS
Comments are moderated and generally will be posted if they are on-topic and not abusive.
For more information, please see our Comments FAQ