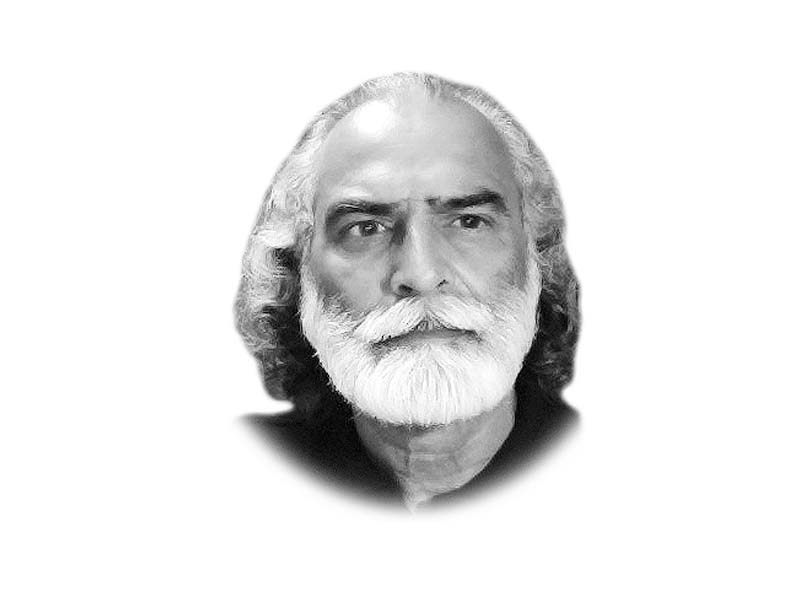 ---
Interesting times are election times. If you want to understand a society and its ruling classes, then watch elections. You don't need to be an expert. Just watch news channels, scan through print and social media. You would find profound form of ugliness, crookedness, evilness, cheating, unfulfilable promises and white lies. In the recent weeks the champions of our looli langri jamhuriat — limping democracy — caused huge rage all over the country. Maurosi siasat — dynastic politics — is not a myth but a stark reality. Just consider — how many dynasties have managed to spread their hold over staggering constituencies and how many of them are contesting from multiple constituencies? It's unprecedented and shamelessly pathetic. It has crippled our looli langri jamhuriat further. The Elections Act of 2017 allows all this.

Analysis of the Elections Act of 2017 reveals how the corrupt and super-rich class of politicians guaranteed perpetuity of their stranglehold on power through electoral mechanism. They tampered with the nomination form in order to hide real information about their assets. The superior judiciary intervened. Result, an affidavit was made compulsory but it made little improvement. The form still allows candidates to mention just the buying cost of assets. Despite public demand the scrutiny period is kept very short in the Act. This difference allowed candidates to hide their real wealth in Pakistan and abroad. Interestingly, in India candidates are bound to declare the current and purchase prices of the assets.

This phenomenon requires further explanation. The anger against politicians seems to have built over the years. Successive opinion polls show huge trust deficit in politicians and political parties. The continuity of civilian rule (2008-18) instead of improving governance made the politicians arrogant and more corrupt. This had happened during the 1990s too. Consider 1997 general election — turnout dropped massively and the Pakistan Peoples Party was routed. That was a silent rebellion.

Moreover, when electoral reform bill was made available for public debate, various think tanks and writers, including this author and FAFEN, publicly criticised the clauses that allowed single candidate to contest from multiple constituencies and dynastic monopoly over numerous constituencies. But no leader was willing to listen to us. Because of this evil practice, soon after the 2013 general election, the ECP had to hold 45 by-elections. This caused huge financial burden on our exchequer. But it also seriously lowered the voters' trust in politicians. The 2018 election is experiencing a steep increase in this undemocratic practice.

Furthermore, the public has been watching with deep disgust somersaults of power hungry corrupt 'electable' politicians and embracing of them by various leaders with open arms and without any scrutiny. Result, violent fights taking place between party loyalists and the lotas — turncoats — for party tickets. Result — parties have to switch tickets over and over again. And this continues till the last date. The scandalous declarations of assets and liabilities expose whatever little respect these politicians had.

Its spirited manifestation became viral. Isn't interesting. Sudden appearance of once vanished MPs in their own constituencies is causing spontaneous bursts of rage almost everyday somewhere. So far former prime minister Shahid K Abbasi, former leader of opposition Khursheed Shah, former ministers, including Sikandar Bosan, Zahid Hamid and Afzal Rana, Awais Leghari and Jamal Leghari, the later two scions of a former president of the country, and one of the largest tribal feudal lord have faced humiliation not in front of a press club but in their strongholds — remote rural areas, where overwhelming fear keeps even brave ones silent.

Is it a 'song of hope' as my dear friend Raoof Hasan describes the phenomenon or it is just a spontaneous outburst of the impatient and frustrated former voters of these politicians? Only time will tell. However, I tend to agree with Raoof Hasan as I am hearing similar views from some labour activists and youth across Punjab. Some of them have launched a 'naming and shaming' campaign against candidates who own factories and businesses and violate labour laws, ie, deprive workers of minimum wage, indulge in child labour, deny workers the Social Security/EOBI cards, decent working environment and punish workers for forming unions, etc. The labour activists are likely to collect information about their corruption and tax frauds too.

They seem to be determined to keep the campaign peaceful and civil. The tools they intend to use are leaflets, posters, social media, walks, rallies and corner meetings. The main objective of the campaign seems to deny electoral victory to corrupt and anti-worker candidates through raising of awareness and by appealing voters 'not to vote for the corrupt'.

Our constitution and law allow freedom of association and expression. Our law also permits citizens access to public information and protection to whistle-blowers too. Therefore, they believe that the 'naming and shaming' campaign against the violators of labour rights and corrupt candidates is not only within the legal bounds but also need of the hour. They claim success of their campaign will broaden the social roots of our polity and democracy as it is believed — higher the participation of electorates and social movement in electoral processes, deeper the roots of democracy and higher the chances to improve accountability and governance.

Various studies of candidates' nomination forms reveal that as many as 60% are either tax defaulter or out of the tax net, while possessing assets worth billions. Their details are available on the ECP website. While spontaneous rage against candidates and leaders is taking place all over the country and becoming violent too, the labour activists intend to have their campaign peaceful and focused on a couple of districts.

Contrary to a prevailing perception, disruption sometime helps democratisation. Just consider — democracy in Europe deepened when factory workers and women launched protest movements. Like our champions of status quo the European ruling classes too argued that disruption would damage democracy. History proved them wrong.

The labour movement for accountability reminds me the 'naming and shaming' campaign of the South Korean civil society organisations. They prepared a list of all the corrupt candidates, sent it to party leaders and asked them to withdraw them from the contest. Most leaders refused. The CSOs then formed a coalition with trade unions and they appealed to the electorates not to vote for the listed corrupt candidates. Reportedly, about 67% of the listed candidates faced defeat. This deepened the Korean democracy. Each year the tax authorities publish list of individuals and firms which don't pay taxes. We should also demand of the FBR to do the same here. In order to deepen our democracy, scholars, CSOs and social movements should sit together to channel the current unprecedented outrage.

What appears to be spontaneous all over the country has long been simmering. Thanks to an overwhelming greed that has deprived the corrupt political elites even of looking after their own long-term interests, let alone of the people.

Published in The Express Tribune, July 4th, 2018.

Like Opinion & Editorial on Facebook, follow @ETOpEd on Twitter to receive all updates on all our daily pieces.