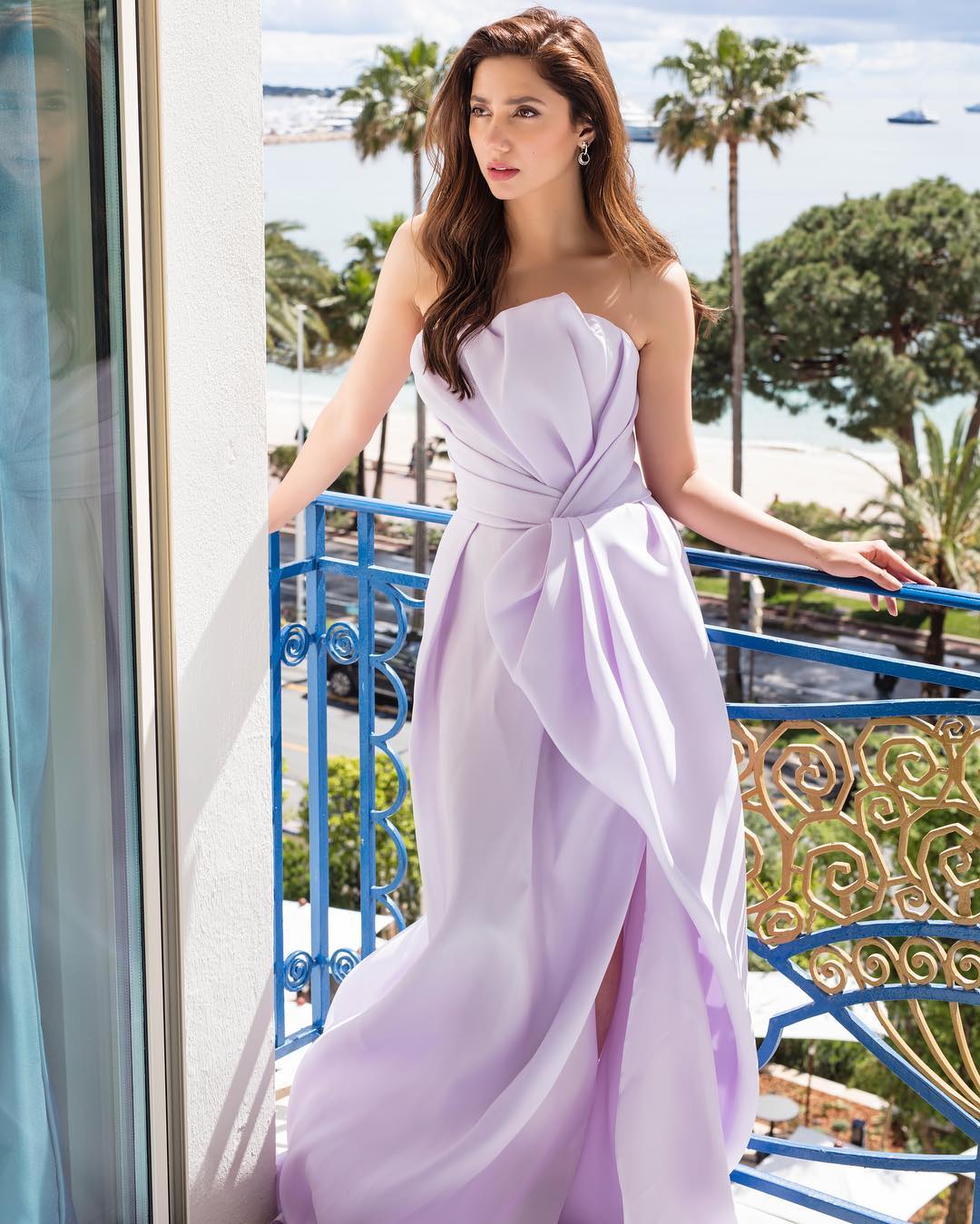 ---
Mahira Khan is riding high on the success of her latest venture, 7 Din Mohabbat In (7DMI), which emerged as the highest grossing local release this Eid.

While this was her second project with her Ho Mann Jahaan co-star Sheheryar Munawar, whom she lovingly calls Munna, Mahira is now looking forward to work with another Pakistani superstar.

"I have never worked with Fahad Mustafa," Mahira told BBC Urdu. "I really want to work with him but there just wasn't any time. I can't even begin to tell you the amount of projects the two of us have been offered together but the timing was never right."




She added, "But there's mutual respect. I respect him, I like him a lot as an actor. I like that he supports people and it's really imperative to me that a person should support others, and our industry for that matter."

Talking about her "most favourite co-star" Sheheryar, the Bol starlet revealed the two are like "brothers". She said, "I know Sherry's deepest darkest secrets. But we have a romantic relationship in the movie and it works."

Mahira's other 7DMI co-star and absolute favourite, Javed Sheikh is currently busy writing an autobiography. The veteran actor plans to add a chapter in the book based on Mahira's character Neeli from the film.




"Oh, Javed sahab always has some great tales to tell! He must write a book. I had asked him to write something on his life when he told me that he's already in the process of writing on," the Raees star said.

Javed and Mahira found themselves in the middle of a baseless controversy at the Lux Style Awards this year, which forced the latter to address the matter on social media. A video of the senior actor and Mahira, caught in an awkward moment on stage, went viral on the internet.




"I usually don't address issues such as these," said Mahira, while speaking about the incident. "But it wasn't just about me. It was about someone like Javed saab in relation to me and it made me so angry."

Mahira was one of the many celebs who spoke up about Khadija Siddiqi's stabbing trial, lending all her support when the 23-year-old's attacker, Shah Hussain was acquitted.

"I felt compelled to talk about this," the star asserted. "I'm not a political commentator, I'm not a journalist. But I read a lot. I read everything. I was absolutely horrified when I first heard of the case and then we all came to know that her assailant was let go. I promised to show all my support to her. We still talk on whatsapp from time to time."




However, Mahira also believes that it's not an artists' job to speak on public matters.

"We're entertainers, we're actors. We are not politicians. It's not our job to talk about social issues. Having said that, we still go out, we still protest, we still show support to those who need. I think this deserves, I don't know if respect is the right word, but a nod maybe from the public," the 33-year-old actor said.

Mahira and Hamza Ali Abbasi share a unique bond as well. Hamza is known for his outspoken demeanour on social media. The Hamza-Reham fiasco on social media garnered criticism from netzians. While Imran's Khan's former wife didn't lag behind to defame the PTI chairman, the Mann Mayal star being an avid supporter threw the dirt back at Reham.




Mahira gracefully asked Hamza to not do so in a Twitter conversation. "I probably wouldn't have done it to anyone else but Hamza. I'm not going to disassociate myself from someone like Hamza. I've known him for many years. Initially when we met, I told him I don't want to be friends with him since I already have lots. But when we came together to work, I told him that his and mine ideas are quite contradictory."

We'll next be seeing Mahira with Hamza and Fawad Khan alongside Humaima Malick in Bilal Lashari's Maula Jatt 2. However, the Humsafar duo recently did a photoshoot for an Indian magazine that took social media by storm.




"He's never looked this angry in any photoshoot we've ever done. And I told Sadaf that. Fawad then said, 'You don't understand. It's this look which works in editorial'."

We can't wait to see the two share screen together - and that too, very soon!

Have something to add to the story? Share it in the comments below. 
COMMENTS
Comments are moderated and generally will be posted if they are on-topic and not abusive.
For more information, please see our Comments FAQ