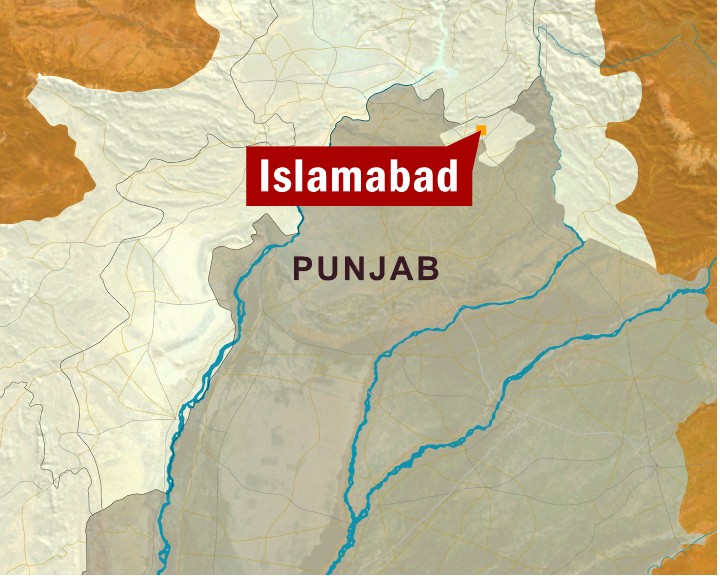 ---
ISLAMABAD: Islamabad police have claimed that a man cut himself and mutilated vital body parts to stage a drama and undo "good police work." They have now registered a case of attempted suicide against him.

The Shehzad Town police have registered a case against Darusht Khan, alias Rashid Khan, a native of Haripur aged between 30 and 40 for attempting suicide on Saturday. The First Information Report (FIR) states that Khan had mutilated himself with a blade hidden in the collar of his shirt.

The police had rushed Khan to the Pakistan Institute of Medical Sciences (Pims), mutilated and severely bleeding. Doctors operated on him immediately to stop the bleeding and saved his life. His condition is now stable. "His life has been saved. However, it is highly improbable that his reproductive system will be able to function any longer," a doctor said.

He is still under treatment at Pims under police guard.

"He was arrested by police on Saturday for being involved in a number of robbery and murder cases. He had been taken to the police station where he was identified by witnesses as the murderer. He picked up a knife lying on the investigation officer's table and mutilated himself upon being identified," the spokesperson said.

He stressed that Khan was properly searched after his arrest as a standard operating procedure. The police spokesperson's senior officer however, gave a different version of events. Superintendent of Police (SP) Rural Circle, Tahir Ayub, told The Express Tribune that the man used a blade hidden in the collar of his shirt to mutilate himself.

"After he was identified by the people whose son he had killed during a robbery in April this year, he used this tactic to gain time and sympathy to complicate the matter," Ayub said.

Police sources told The Express Tribune that the man was picked up from the Faizabad area on Thursday. His arrest had been logged in the daily register and he was kept in the police station. It is not clear as to what happened to the accused during his "illegal custody". SP Ayub however, insisted that the man was picked up on Saturday.

"We had acquired his arrest warrant before picking him up. He was wanted in over 10 cases of robberies and burglaries and also in a murder case registered in the Shehzad Town police station," the SP said.

Ayub added that after being identified as the murderer, the man staged a 'drama' to gain sympathy for himself and to malign good police work. "In my whole service I never came across such a notorious criminal. He was a gangster and we will produce all available evidence against him in court"

Published in the Express Tribune, May 31st, 2010.
COMMENTS
Comments are moderated and generally will be posted if they are on-topic and not abusive.
For more information, please see our Comments FAQ