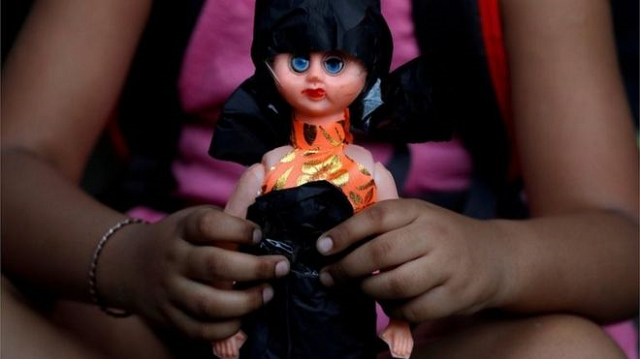 ---
Two unidentified men have been arrested for the rape of a minor in Madhya Pradesh after mass protests spread across the central Indian state.

According to the BBC, the seven-year-old victim's rape has caused massive public outrage, with protests sweeping Mandsaur, Madhya Pradesh. Hundreds have taken to the streets to demand justice for the young victim.

The victim remains under medical care in the hospital and has serious injuries including stab wounds from alleged knife attacks.

Eight-year-old boy allegedly raped in Peshawar

According to the police, she was abducted from outside her school while she waited to be collected from school.

Police were able to arrest two suspects on the basis of a CCTV footage from a camera near the school. The footage revealed one of the alleged rapists offering sweets to the young girl and then luring her away.

Public anger has led to a demand for the death penalty for the two accused of the rape. Multiple people, including the chief minister have spoken out to call for their death sentence.

Panel formed over Kasur child abuse tragedy

Madhya Pradesh Chief Minister Shivraj Singh Chouhan has expressed his outrage in a statement to reporters. He told reporters that the 'beasts' guilty of committing such crimes were a "burden on the earth and did not deserve to live."

Madhya Pradesh's state lawyer's union has refused to represent those accused of the rape in court.

Doctors treating the victim have said the young girl is out of danger but have warned her injuries are serious and will take a while to heal fully.

This article originally appeared on BBC News. 
COMMENTS (2)
Comments are moderated and generally will be posted if they are on-topic and not abusive.
For more information, please see our Comments FAQ