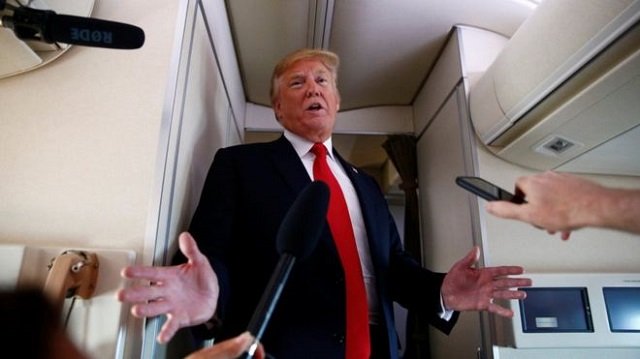 ---
A comedian, John Melendez, claims that he successfully fooled the US President Donald Trump into taking a prank call while on board Air Force One, reported CNN.

Melendez says that he spoke to both the president's son-in-law Jared Kushner and received a call back from Trump while posing as Senator Bob Menendez. He also claimed to be a fake assistant.

"Sometimes the [President's] channels are open too widely and mistakes like this happen," a White House official told CNN.


'Conman' Trump is funnier than us, says Monty Python's Gilliam


Senator Menendez is a long-time campaigner for immigration reform and a Democratic senator from New Jersey.

Melendez with his stage name Stuttering John, recorded his conversations with Trump and put it up on his podcast for the audience to listen.

Melendez, while posing as Menendez, was congratulated by the voice that is supposedly Trump's for the senator's 2017 acquittal in a bribery case.

There was also talk of the Supreme Court vacancy following Anthony Kennedy's decision to step down next month by the two voices on the podcast recording.

Trump cracks 'fat joke', gets priceless response from Kim at Singapore summit

Trump also (allegedly) said that he will nominate a new judge to the Supreme Court in "10 to 14 days".

According to US media report, of the inquiry by the White House with the senator's office about the conversation president thought he had with him on Thursday, the senator's staff were confused.

Melendez said that his plan could have easily gone wrong if only he was asked a few simple questions.

"All they had to ask me is what party affiliation is Senator Menendez, or what state is he a senator of, and I would not have known. But they didn't ask me any of this," Melendez told CNN.
COMMENTS
Comments are moderated and generally will be posted if they are on-topic and not abusive.
For more information, please see our Comments FAQ