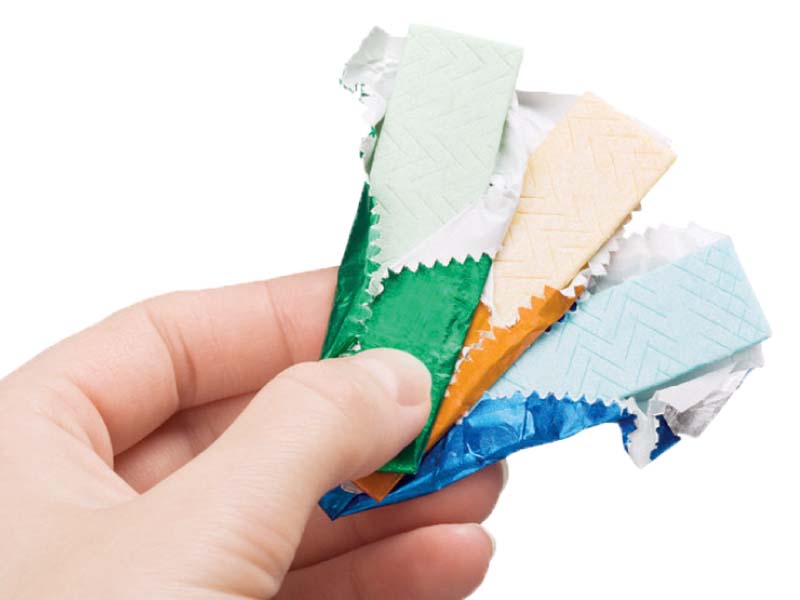 ---
LAHORE: To curb deceptive advertising, the Punjab Food Authority (PFA) has decided to ban the casting of children in chewing gum and bubble gum advertisements.

The authority made this announcement based on the recommendation of its scientific panel of experts and after detailed consultation. The provincial food watchdog summoned representatives of all chewing gum manufacturing companies next week to share recommendations of the scientific panel and announce the PFA decision.

The PFA spokesperson said the scientific panel had indicated that the use of chewing gum was not good for children's health. "Chewing gum, generally prepared with artificial ingredients and flavours, hurts the growth of children and reduces their appetite for food."

Meanwhile, during an ongoing campaign against the lack of hygiene in food businesses, the provincial authority closed down eight food points over the violation of different food regulations.

Punjab Food Authority moves to regulate food packaging

On the orders of PFA Director General Noorul Amin Mengal, officials conducted raids on various food points in the provincial metropolis. The teams were accompanied by food safety and assistant food safety officers.

During the inspection, authority sealed two water filtration plants, including Arctic Water and Seasly Water Plant for using the PFA logo without approval.

Water samples of both filtration plants failed during laboratory examination. The food safety team also took action against the Illyas Fat Rendering Unit for extracting oil from animal waste and fat in the Ram Bagh area.

Besides this, the PFA sealed a cosmopolitan club's canteen in Lawrence Garden for using rotten fruits and vegetables. It observed an abundance of insects in food preparation area. The club was using rusty freezers and substandard spices in the preparation of food. In addition, no workers had the requisite medical certificate.

In other activity, two confectionery units were shut down by PFA on the basis of poor cleanliness arrangements, the presence of pests and for the use of cosmetic colours which were injurious to consumer health. The bakeries were closed on GT Road were mentioned as Ghulam Muhammad Bakery and Shoaib Bakers.

Similarly, the food safety watchdog sealed a famous Chamman Ice Cream over for adulteration and its use of non-food grade colour, ingredients and expired products.

Further, PFA's watchdogs sealed a nimko production unit of Sheikh Food Products as it was using substandard oil, expired items usage of loose colours and for fake labelling.

The PFA imposed fines and issued 83 warning notices for improvement to eateries, sweet shops, production units, meat shops and also collected water samples for laboratory tests.

Published in The Express Tribune, June 30th, 2018.
COMMENTS
Comments are moderated and generally will be posted if they are on-topic and not abusive.
For more information, please see our Comments FAQ