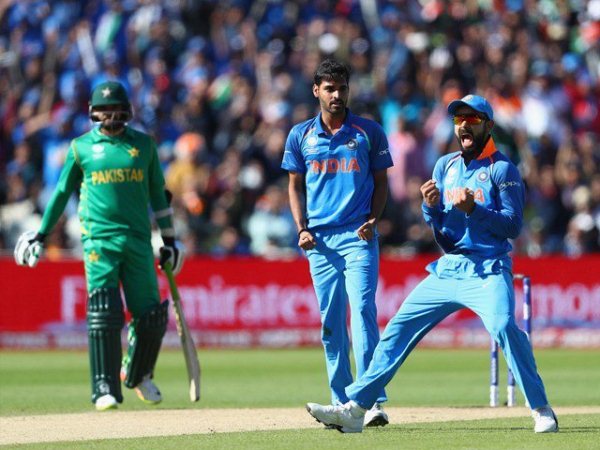 ---
Soccer or football is the most popular sport in the world. And for many, this means great economic opportunity. At one time, Pakistan's export city of Sialkot was catering to 85 per cent of the total world demand for high-quality hand-stitched inflatable balls.

A workforce of 85,000 was employed to produce 60 million balls per year worth $210 million. In Fifa World Cup years the demand for stitched balls rises by 70 per cent. Consecutive governments however, ignored this industry and failed to plan ahead to tackle the growing competition from China, India and Japan.

For a long time this vital industry also faced criticism from European countries and especially from United States with allegations of using child labour. The Sialkot Chamber of Commerce and Industry took prompt measures to curb child labour from the soccer ball industry in accordance with the Atlanta Agreement signed with the International Labour Organisation (ILO) and Unicef in February 1997.

It is estimated that some 93 per cent of child labour was progressively eradicated from this vital industry and necessary steps were taken to provide social protection to children and their families. The children who were associated with this industry were provided with good schooling. The vital steps taken by the soccer manufacturers and exporter were highly praised by the then United States President Bill Clinton in the address at the ILO convention at Geneva in June 1999.

The Sialkot football industry has been contributing millions of export dollars to the national kitty but in the year 2006 the industry's share in the international market took a significant hit with the entry of new players in the market, notably China and India. Manufacturers from these countries were able to supply balls at a much cheaper rate.

According to industry sources, local soccer ball manufacturers have been able to grab around 30 to 40 per cent of the total orders floated globally for the upcoming Fifa World Cup. This is a sharp decline from the 70-80 per cent bagged during the 1998 and 2002 World tournaments. The local football industry earned $164 million in export earnings in the financial year 09, as against an average of $221 million per annum earned during financial years 2005-08. Power and gas shortage are not making it any easier for the industry, and sources say that a number of business have failed to meet deadlines which has dented their reputation.

Technology was also a major factor in tilting the balance against the local industry. The penetration of machine-made balls hit the Sialkot hand made stitched soccer industry.

And in the present scenario of fast growing globalisation hand-stitched balls will not be able to compete with machine-made footballs. It is important that the local industry moves forward and embraces new technology to meet the needs of the international market.

Industry sources also say that China has received large export orders of footballs from a number of countries ahead of the June 2010 Football World Cup. Pakistan Sports Goods Manufacturers and Exporters Association is rightly concerned over this state of affairs.

According to Arif Mehmood Sheikh, a former chairman (PSGMEA) the shift of a large number of orders to China should serve as an "eye opener" for every one. He said that the factors behind the diversion of export orders to China was a combination of rising cost of production and inability to meet deadlines, which in turn were caused by rising POL prices and unreliable power supply. This has made it difficult for Sialkot exporters to compete with manufacturers in China, India, Nepal and Thailand.

With the government looking for new avenues to bridge the fiscal deficit and the trade deficit, it is very important that measures be taken to build upon the advantages that Pakistan holds in the global market, and not allow others to encroach upon them. The Sialkot exporters have urged the government to come up with some sort of trade related package to stop the diversion of football export orders through the Trade Development Authority, likewise enforcing suitable measures to encourage the export of hand stitched fooballs.

Outdated manufacturing techniques still in use by the local industry is a major hurdle in enhancing exports. This industry for its survival is in dire need of advanced technology and early provisioning of skilled labour. The Sialkot manufacturers and exporters have realised that in the event of a change in the global trend from hand stitched balls to mechanically stitched balls they will also need to make the shift.

In order to cope with the menace of machine made balls, the Small and Medium Enterprise Development Authority has at put in place the final steps for the establishing of the Sports Industries Development Centre. It is expected that this project worth Rs435 million will enable the Sialkot sports manufacturing industry to adopt modern technology, without which there is no going forward.

Published in the Express Tribune, May 31st, 2010.
COMMENTS (4)
Comments are moderated and generally will be posted if they are on-topic and not abusive.
For more information, please see our Comments FAQ