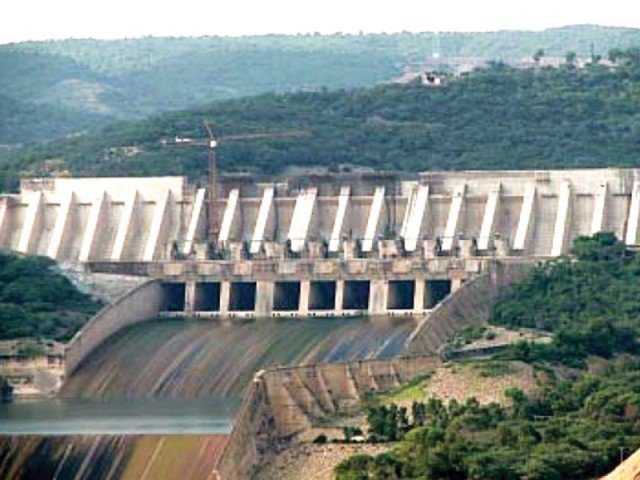 ---
LAHORE: Water and Power Development Authority (Wapda) Chairman Lieutenant General (Retired) Muzammil Hussain has said that construction work on Diamer-Bhasha and Mohmand dams will begin in the upcoming fiscal year 2018-19.

Hussain made the disclosure while briefing Water Resources Minister Syed Ali Zafar at the Wapda House on Tuesday. He highlighted the water and hydroelectric power projects undertaken by the authority across the country.

The gigantic Diamer-Bhasha dam and power project will have gross water storage capacity of 8.1 million acre feet (maf) and have electricity generation capacity of 4,500 megawatts. Mohmand project will store 1.2 maf of water and generate 800MW of electricity.

After much delay Diamer-Bhasha dam wins approval

"Both projects are vital to achieve water and energy security, therefore, all stakeholders should play their role in the initiation and timely completion of these projects," Hussain said, according to a statement.

Outlining the efforts made by Wapda to cope with growing need of water and electricity, he said the authority had succeeded in completing four mega projects from August 2017 onwards.

These would irrigate 72,000 acres of barren land in Dera Bugti, Balochistan and add 2,487MW of hydroelectric power to the national grid, he said.

The projects included phase-I of Kachhi Canal, Golen Gol, Tarbela 4th extension and Neelum-Jhelum.

Apart from these, stage-I of the Kurram Tangi dam and power project is scheduled to be completed in 2020 while 2,160MW stage-I of the Dasu hydroelectric power project is likely to start electricity generation by 2023.

Diamer-Bhasha dam gets go-ahead at last

Furthermore, 1,410MW Tarbela 5th extension, 2,160MW stage-II of Dasu project, 7,100MW Bunji project and stage-II of multi-purpose Kurram Tangi dam are among ready-for-construction schemes.

The water resources minister expressed satisfaction over the measures being taken by Wapda to execute water and hydroelectric power projects.

He emphasised that concerted efforts were required both at federal and provincial levels to steer the country out of the impending water crisis.

Published in The Express Tribune, June 27th, 2018.

Like Business on Facebook, follow @TribuneBiz on Twitter to stay informed and join in the conversation.