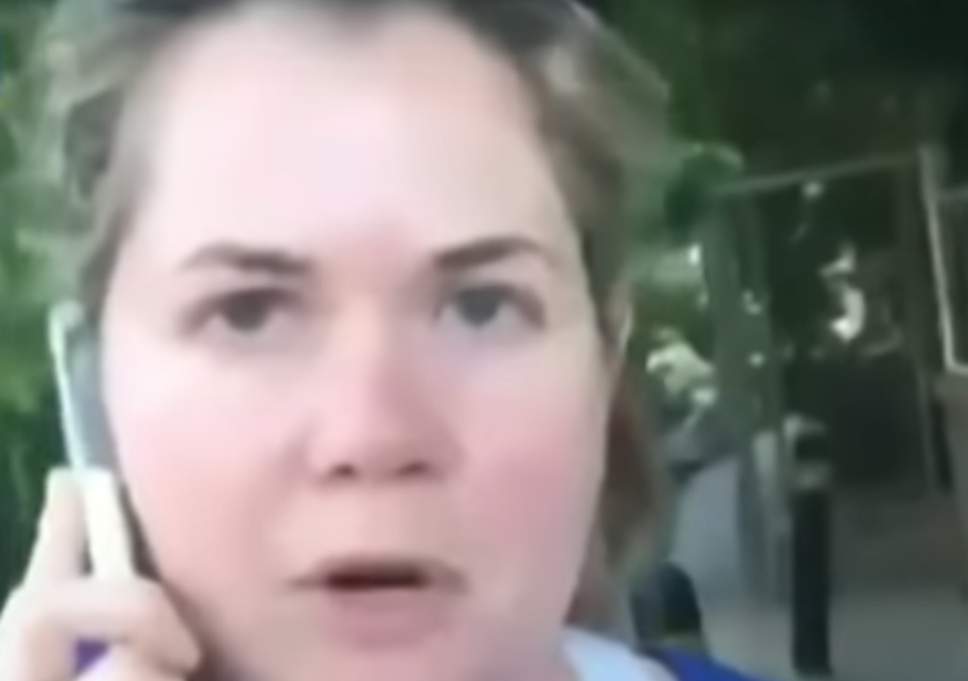 ---
A white woman in San Francisco called the police on a black eight-year-old girl for 'illegally' selling water bottles on the sidewalk.

The woman, Alison Ettel, was recorded on video by the little girl's mother. The video has circulated across numerous social media platforms and has been viewed millions of times.

According to The Independent, the woman has been nicknamed "Permit Patty", in the same vein another white woman was dubbed "Barbecue Becky" who called the police on black men barbequing in the park.

Sana Safinaz faces backlash for what people call racist campaign

Ettel claims she only 'pretended' to call the police and that there was "no racial component" involved in the incident. San Francisco Police Department did not responded to requests for comment.

The little girl, Jordan Rodgers was selling water to raise funds for a Disneyland trip, according to her mother Erin Austin. Jordan was trying to earn money because Austin had lost her job.

"This woman doesn't want a little girl to sell some water, she's calling the police on an eight-year-old girl," Austin said in the video. In the video clip, Ettel can be seen on the phone, ducking out of sight behind a partition when she realizes she is being recorded.

"Don't hide, the whole world [is] going to see you, boo,"Austin says.

"Yeah, and um, illegally selling water without a permit?" Ettel says into the phone.

Ettel claims that the incident occurred because Austin was 'screaming'.


So my little cousin was selling water and didn't have a permit so this lady decided to call the cops on an 8 year old. #PermitPatty pic.twitter.com/SiL61pnAgl

— Shikamaru (@_ethiopiangold) June 23, 2018


Austin, however, disagreed. She told NBC that she and Ettel never spoke about the noise issue. Ettel, in an interview with HuffPost, said the incident has made her feel "horrible and heart-wrenched".

"I have no problem with enterprising young women. I want to support that little girl. It was all the mother and just about being quiet," she claimed. "I completely regret that I handled that so poorly. It was completely stress-related, and I should have never confronted her. That was a mistake, a complete mistake".

This article originally appeared in The Indepedent.
COMMENTS (1)
Comments are moderated and generally will be posted if they are on-topic and not abusive.
For more information, please see our Comments FAQ