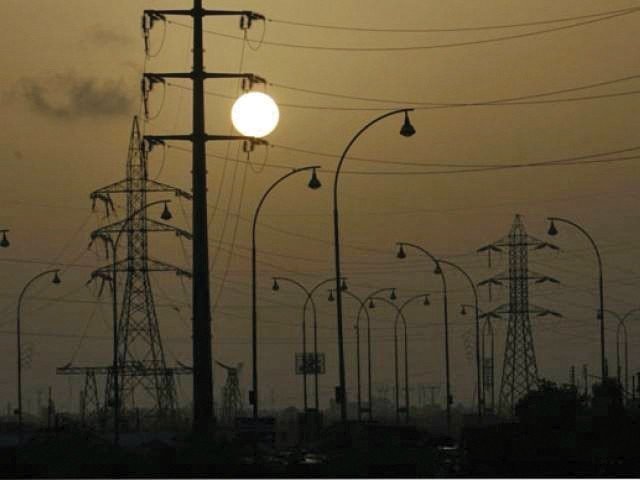 ---
ISLAMABAD: The power shortfall on Monday peaked to a record high of over 9,000 megawatts (MW), leading to prolonged power outages in the country. The situation exposing claims of the Pakistan Muslim League-Nawaz government to bring a massive turnaround in power fortunes.

Former prime minister Shahid Khaqan Abbasi had claimed on May 30, one day ahead of his tenure end that the government had added 11,461MW power from new resources to the system. He had also claimed that electricity demand in June would stand at 22,538MW against the total expected generation of 22,178MW, registering a shortfall of 362MW.

Meeting shortfall: Plan to import fertiliser irks local industry

During a press conference, caretaker Energy Minister Ali Zafar also claimed that the average shortfall was 2,000 MW and added that power shortfalls are a result of dropping water inflows in the rivers. He also said that power situation would improve in the coming days.

However, according to available figures, power demand on Monday stood at 25,044 MW against supply of 15,766 MW registering a record shortfall of 9,278 MW that had led to extended power outages across the country.

The shortfall had resulted in 2 to 17 hours of load shedding nationwide with consumers of Sindh, Balochistan and Khyber-Pakhtunkhwa(K-P) being the most affected by the increasing electricity deficit as they face a fresh series of load shedding.

The power demand of Islamabad Electric Supply Company (Iesco) was 2,565 MW against a supply of 1,506 MW to meet the demand of its consumers while the Lahore Electric Supply Company (Lesco) was receiving 3,635 MW against demand of 5,270 MW.

The demand of Multan Electric Power Company (Mepco) was 3,769 MW while the supply was only 2,302 MW. Similarly, the demand estimates of Qesco in Balochistan stood at 1,715 MW against supply of 798 MW. Pesco and Hesco were also facing shortfalls of 1,308 MW and 325 MW, respectively.

Reasons traced behind ballooning fiscal deficit

Power defaulters

The PML-N government had also left office with receivables from power defaulters amounting to a massive Rs851 billion. According to audited figures, receivables from power defaulters stood at Rs729.8 billion in June 2017, which jumped to Rs851 billion by the end of April this year, weighing on the power sector.

In the Economic Coordination Committee (ECC) meeting held earlier in May, PML-N's economic managers had acknowledged that financial position of the power sector was at a critical level because of a host of reasons. These included unsatisfactory performance in terms of regulatory benchmarks for loss reduction and improvement in recovery, unavailability of subsidy, delay in detailed tariff determination, which had now been notified, but its effect would start emerging in the next few months.

The ECC was also informed that higher energy sales due to a significant increase in the generation base, also contributed to the circular debt build-up.


COMMENTS
Comments are moderated and generally will be posted if they are on-topic and not abusive.
For more information, please see our Comments FAQ