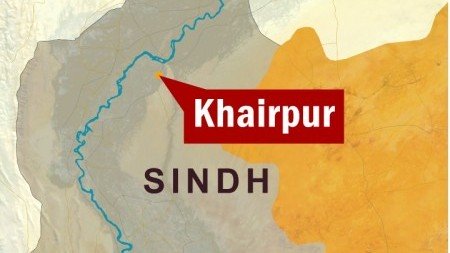 ---
KHAIRPUR: Shops and markets remained closed across the district on Sunday in protest against the "manhandling" of students of the Shah Abdul Latif University by the police three days ago.

The strike was called by the Jeay Sindh Qaumi Muhaz (JSQM), after which businesses in Khairpur, Gambat, Khuhra, Kotdiji, Kumb, Setharja, Hingorja, Thari Mirwah, Bozdar Wada, Sobhodero, Sami, Sagyoon, Therhi, Baberloi, Piryaloi and Faiz Gunj were closed.

The students were holding a peaceful rally against power outages when the police attacked them, JSQM representatives said while accusing police officials and the SALU administration of torturing the students.

They also demanded that SALU vice-chancellor Dr Nilofur Shiakh and Divisional Police Officer (DPO) Pir Muhammad Shah be removed from office and a judicial inquiry be held to identify and punish the culpable men.

Meanwhile, the Assistant Superintendent of Police (ASP) submitted a report to the DPO on Sunday, listing names of 17 police officials who were involved in attacking the SALU students.

Published in the Express Tribune, May 31st, 2010.
COMMENTS
Comments are moderated and generally will be posted if they are on-topic and not abusive.
For more information, please see our Comments FAQ