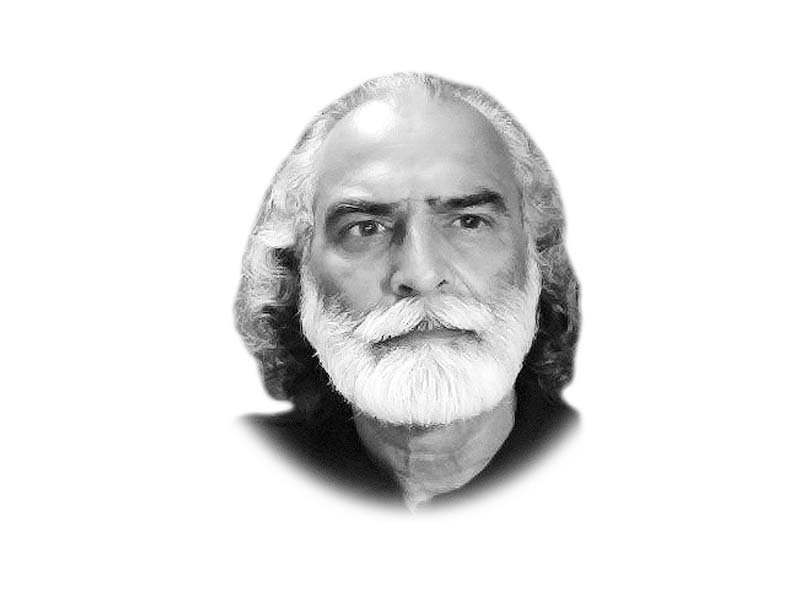 ---
Creators love their creations, but not always. Consider political parties. They produce manifestos — written statements of principles, beliefs, policies and aims, all over the world, including Pakistan. Election manifestos of major parties of 2002, 2008 and 2013 largely look almost similar across parties and across years. While in power, most of them didn't bother to formulate policies in light of their respective manifestos. Therefore, it may be argued manifestos are being produced merely to fulfill a ritual or a legal requirement. Yet, issuance of manifesto provides a benchmark to make parties accountable. Sadly, neither parties nor analysts produce any serious study in this regard. Moreover, what political parties don't mention in manifestos should also be searched. Disaster Risk Reduction (DRR) is one such vital omission.

Pakistan is a [multi]disaster prone country. Floods, earthquakes, landslides, cloud bursting, drought, etc, hit us frequently. Remember flood season is fast approaching as is the electioneering and polling. Consider this. The country suffered massively from super flood disasters (including the unprecedented in 2010) for three consecutive years prior to the 2013 general election, yet not a single substantive statement was inserted by any major party in its 2013 manifesto. Even in February 2008 — just 26 months after the occurrence of the 2005 devastating earthquake, that had shaken the nation to its core — you don't find any comprehensive promise about DRR in the 2008 election manifestos. Let's go back a little more in the past. In September 1992, floods had devastated almost one-fifth of our country, including Kashmir. Next year we had general elections. The DRR remained conspicuously absent from the manifestos.

Isn't it mind-boggling? Especially when one finds that political leaders and legislators are repeatedly busy distributing relief items to the affected people, making promises to protect the disaster-prone people from future calamities and then conveniently forget to add a single paragraph about DRR in the manifestos. Moreover, disasters not just deprive the poor of their meagre possessions and livelihoods but also cause massive losses to our GDP. Therefore, DRR should have become a vital pillar of the manifestos of most major parties. Strangely that didn't happen.

To be fair, it is worth acknowledging that manifestos of most parties do have a section on the environment or on climate change. However, they enhance little or no confidence of the readers. A comparative analysis of manifestos of five major parties also reveals that they are unaware of Pakistan's commitment under the SDGs 2015-30 and Sendai Framework for Disaster Risk Reduction (SFDRR) 2015-30. Mere acknowledging the importance of climate change, water scarcity, environment, clean air, forestation, etc, is not enough. Manifestos must also promise concrete targets too. So that electorates could make them accountable.

Some time ago, I participated in a four-day long global summit on DRR in Kuala Lumpur, Malaysia, organised by The Global Network of Civil Society Organisations for Disaster Reduction. I had to flag the issue of the absence of DRR in the manifestos of political parties as one of the major reasons for failing to achieve the 'paradigm shift from disaster management to DRR' — the first priority of the 2016 Asian Ministerial Conference on DRR declaration held in New Delhi, India. The AMCDRR also resolved to pursue it 'with a sense of urgency'. It also committed to 'strengthen national and local governance of disaster risk reduction to ensure coherence among policies, institutional arrangements across sectors.'

On July 3rd the next AMCDRR will kick-start in Mongolia. The representatives of Asian countries, including governments and CSOs will present and review progress against the SFDRR 2015-30 and the joint declaration of the 2016 AMCDRR. They will also plan for the future. What progress will our state present to the delegates against the 12-point declaration of the previous AMCDRR? Did the PML-N government take any measures at the federal level for the paradigm shift from disaster management to DRR? Did the provincial governments of the PTI, PML-N and PPP empower the local councils/governments and did they form DRR structures at village, union, tehsil or district levels? Did they make DRR an integral part of planning and development phases? And are they going to make DRR a vital part of their 2018 manifestos? Did the National Disaster Management Authority (NDMA) synchronise its national disaster management plan and policy to the AMCDRR 2016 declaration? Did the NDMA lobby with the provincial governments to amend the local government acts in the light of the National Disaster Management Act and policy? These are some important questions that we need to ask officials.

Since political parties neglect what they promise, then what's the point of asking them to include another issue like DRR? This seems a pertinent question. But we can't justify our own silence about an issue that hurts us hugely and repeatedly. In my opinion the civil society and think tanks must launch a campaign to build and nurture political will on DRR in the country. The Sendai Framework on DRR provides a comprehensive framework in this regard.

But the biggest challenge is to liberate our governance from the stranglehold of inept bureaucracy and corrupt elites. Despite this, a sufficient space does exist to involve office-bearers of political parties and community-based activists in development need assessment, planning and evaluation — a 'bottom-up' approach. However, in order to make it a success, political leaders should be convinced first to empower their own party members in the development of their own manifestos. Leaders should also make their office-bearers aware of the existing public policies, Pakistan's international commitments under SFDRR, Paris Climate Accord and SDGs, and vision of parties — a 'top-down' approach. Blending of the two approaches is essential to address the huge gap between public policies and enforcement. But expecting such a transformation from poorly organised, highly undemocratic and dynastically controlled parties seems naive. Then what?

I have been associated with the NGO sector for the last 25 years. My stark learning is — we must not leave development just at the mercy of NGOs, technocrats and bureaucrats. Often NGOs, like political leaders, bureaucrats and technocrats exclude political activists from consultative processes. The NGOs ought to revisit the methodology for stakeholders' analyses in order to bring them on board. Unlike political parties, NGOs don't aspire for political power. Leaders of NGOs must therefore just act as catalyst to bring a meaningful change and for that must find ways to engage with parties at all levels of their hierarchies. Caution. This shouldn't stop us from making parties accountable. At this stage this is the only way forward to improve our disastrous governance. We can't afford to let Pakistanis suffer more from disasters in the foreseeable future.

Published in The Express Tribune, June 22nd, 2018.

Like Opinion & Editorial on Facebook, follow @ETOpEd on Twitter to receive all updates on all our daily pieces.