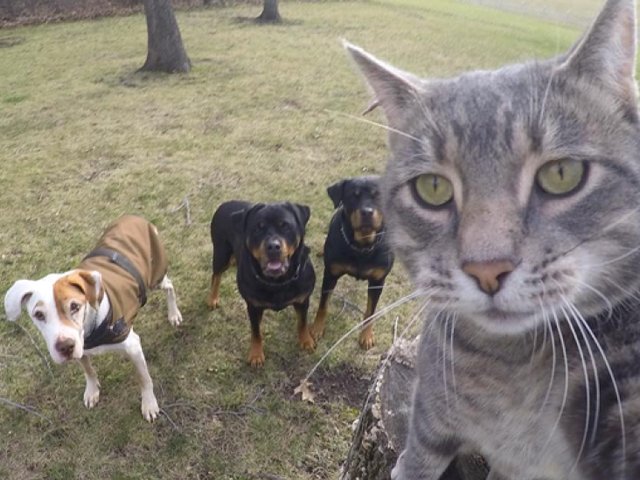 ---
KARACHI: Selfies have evidently taken over the world.

From general public to celebrities and politicians, people across the globe have become huge fans of taking pictures of themselves. While many use it for their personal pleasure, some selfies have gone viral for the weirdest of reasons.

Pakistan ranks second for most selfie deaths

As we celebrate World Selfie Day today, here's a list of eight best selfies of all time:

1.The first of its kind




While the selfie phenomenon seems to be a creation of this generation, the first ever selfie was actually clicked all the way back in 1839. According to The Public Domain Review, chemist and photography enthusiast Robert Cornelius from Philadelphia was the first in the world to have taken a photograph of himself.

2. An Oscar selfie that deserves an Oscar




Perhaps the most viral selfie of all time was the one taken by Ellen DeGeneres at 2014's Oscars Awards ceremony. The comedian and talk show host posed with some of the biggest names in Hollywood today. Her selfie included Meryl Streep, Jennifer Lawrence, Bradley Cooper, Jared Leto, Angelina Jolie and many others.

3. Jimmy Kimmel, the copy cat?




Taking inspiration from DeGeneres, late night talk show host Jimmy Kimmel also decided to bring some influential people into his camera roll. After conducting an interview with Hillary Clinton, he invited her to pose with him for a quick snap. Her husband, former US president Bill Clinton, joined as well.

4. Angela Merkel poses with a Syrian refugee...or not?




The Independent reported that Anas Modamani posed with German chancellor Angela Merkel when she visited a refugee camp in Berlin. Users on the internet claimed that the man, in fact, was the suicide bomber who died in the Brussels airport attack in 2016 - the same year. People commented that the man was "posing as a refugee" making this selfie the most controversial one to date.

5. The Presidential touch

https://www.instagram.com/p/m3z66SlwW4/?hl=en&taken-by=vp44

Making his Instagram debut, ex vice president of the US Joe Biden posted a series of pictures. He took one with his friend and ex president Barack Obama that he captioned, "Found a friend to join my first selfie." Talk about being work besties!

6. Up, up and away




Apart from being royalty, the Crown Prince of Dubai Sheikh Hamdan also holds the title for taking the tallest selfie ever.

In 2013, Hamdan climbed the Burj Khalifa - the tallest building in the world at 2,717 feet according to Metro UK, and took a picture with a selfie stick. Now that's hard to top!

7. The selfie that's out of this world...literally! 

https://twitter.com/KFILE/status/402120112565534721

Astronaut Aki Hoshide might have just trumped Hamdan's selfie when he clicked one of himself IN SPACE. The selfie shows the whole of planet Earth as a reflection in Hoshide's helmet. Needless to say, this picture is literally out of this world.

8. Superior beings




While humans might be the most intelligent species on the planet, animals seem to have learned our ways as well. This cat, for instance, clicked a quick selfie and it turned out to look like the cover of a rap album.

'Monkey selfie' case: Photographer wins two-year legal fight against Peta

Have something to add to the story? Share in the comments below.
COMMENTS (1)
Comments are moderated and generally will be posted if they are on-topic and not abusive.
For more information, please see our Comments FAQ