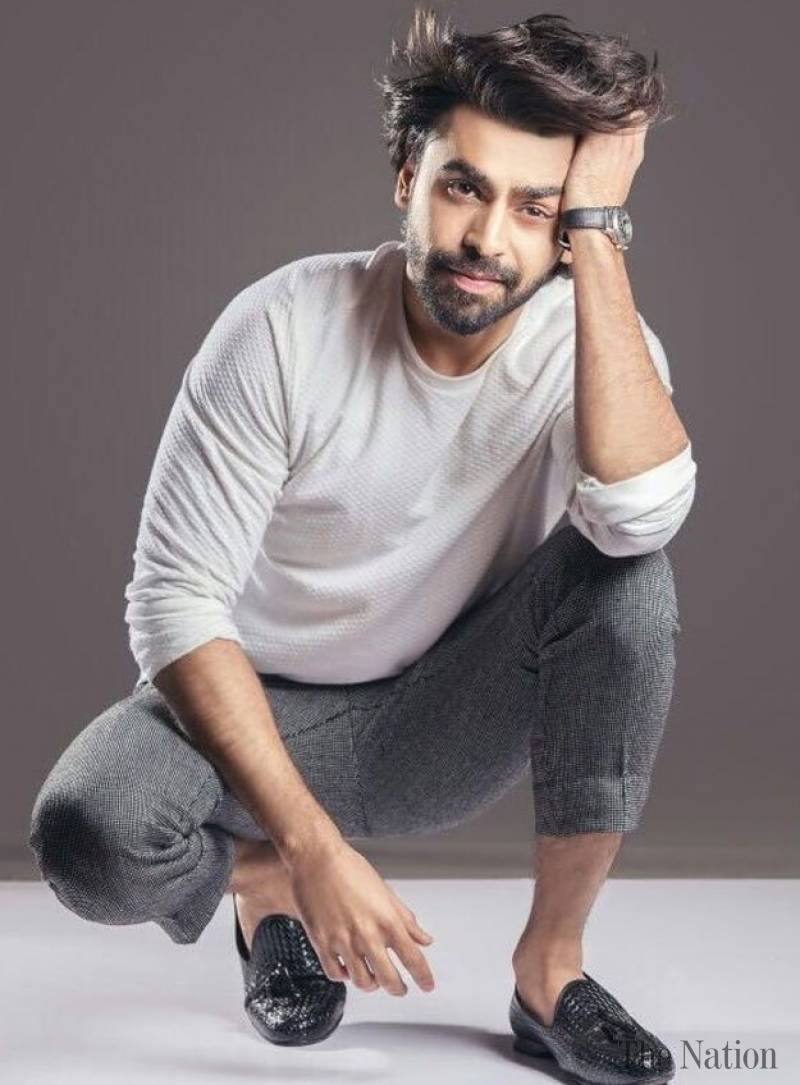 ---
DUBAI: The former Jal band member and now successful television actor Farhan Saeed is capturing audiences' hearts with hit TV drama, Suno Chanda. Saeed, who was on tour recently, previously played a crabby but sensitive lawyer in the drama serial Udaari. He also lent his voice to Punjab Nahin Jaungi which also starred his wife, Urwa Hocane. In conversation with The Express Tribune, the star spoke of his current wave of success and whether he'd chose acting over singing.




The Express Tribune (ET): Tell us about your journey from being a singer in Jal to now a successful television star?
Farhan Saeed (FS): My journey started with Jal the Band and in retrospect, I think it was music that chose me rather than the other way around. An acquaintance at university introduced me to my ex-band members; we went on to record Woh Lamhe and never looked back.

Urwa Hocane, Farhan Saeed celebrate a year of matrimony with sizzling photoshoot

Everyone knows what Jal was and what it became in terms of a musical group. I was associated with Jal as the lead singer for 10 whole years but eventually, everyone's personal priorities changed due to which we had to part ways. Personally, I wanted to be a lot more than a lead singer; so then my solo career kicked off with numerous singles. I did singles for Coke Studio and even Bollywood films. Then at one point, I really wanted to get into acting… I always loved acting.




I played my first TV role in 2014 and then came Udaari which was a massive hit. My character in that drama was also a musician who eventually became a lawyer. Udaari helped me learn a lot about working with a good production team and how the industry works.

Then I was offered Suno Chanda this Ramazan. Initially, my friends and family weren't very big fans of doing a Ramazan special because people mostly prefer game shows and audience-related programmes. However, the script was too good to let go… it's the script that drew me in.

I also had full confidence in the director, Ahsan Talish and knew exactly what I was getting myself into. I also loved working with Iqra Aziz again – she previously worked with me for a music video I directed. The response the drama received has given me a lot of confidence in choosing scripts like these. That's what choosing the right script does.




ET: Acting or singing? What do you prefer and why?

FS: There's no comparison at this point; I love acting and I want to do a lot more of it. There are so many characters I would love to play and singing is something I can't imagine living without. I don't think I need to choose between the two. For me, it's acting and singing. I don't see why you can't take both together.

ET: What is your decision making process in choosing a project?
FS: I spend most of my time making music, touring around the world and performing at concerts. Meanwhile, I read scripts and wait for a character I think I can do justice to. The only thing that goes into making the decision, for me, is the script. A bad director could ruin a good script and vice versa. But luckily, if both these elements are good, you get something like Suno Chanda.

Shreya Ghoshal thanks Pakistani singer Farhan Saeed for her Best Singer award

ET: What's something that needs to change about Pakistani dramas?
FS: I don't think there's a lot that needs changing because they are already loved all around the world. Dramas like Hamsafar and Zindagi Gulzar Hai have received appreciation even from India.

The one thing I'd recommend is less plot twists. We could focus more on light-hearted scripts that are fun and engaging but also have an important message because the audiences follow such dramas religiously.




We do however; need to be very careful about what message we're sending out. I feel that some dramas are giving out messages that we, as a society, can do without. Unlike most countries that take a lot from their cinema culture, Pakistan takes it all from its drama culture. So, I think whatever message you're giving out has to be taking your country forward and as an actor, I wouldn't be associated with anything that does the opposite.

ET: Do you have any upcoming projects that we can look forward to?
FS: For now, I am completely overwhelmed with Suno Chanda but I have been reading a few scripts that I may choose one from very soon. On the music end, I am coming out with a song in July. It's collaboration with Rishi Rich, which I have composed myself. I am very excited about it as it will be released under Mohit Suri's label and is produced by Chris Ryan. Ryan produces for Justin Beiber too so it's great because it's an international collaboration.

Have something to add to the story? Share it in the comments below.