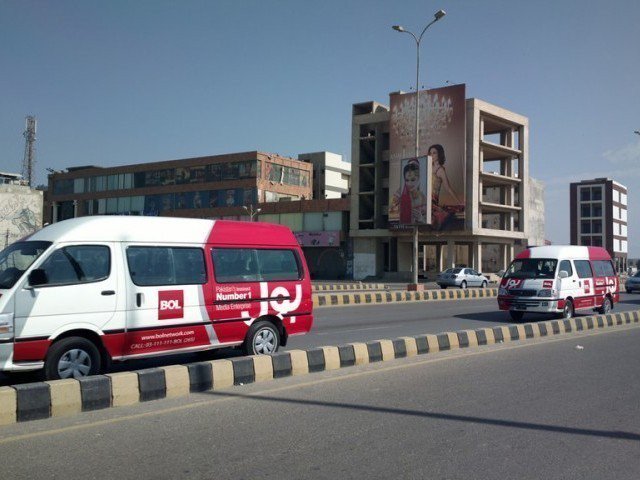 ---
KARACHI: Chief Justice of Pakistan (CJP) Mian Saqib Nisar on Tuesday ordered BOL TV owners to deposit Rs100 million to pay the dues of its former and present employees.

Justice Nisar was hearing the case in Supreme Court's Karachi registry.

The court also summoned Shoaib Sheikh with the affidavit. The hearing in the case involving non-payment of dues of BOL TV employees has been postponed.

PEMRA revokes Bol News licence, operators asked to take channel off air

Former employee of BOL TV Usman Arai informed that the dues of 192 former employees have not been paid while many employees were laid off.

Nabil Zafar, Faisal Aziz and Nazir Leghari appeared on behalf of BOL administration.

"Your Shoaib Sheikh does not appear and when he comes he starts delivering long speeches. If you cannot pay the dues of the employees then BOL should be shut down," the CJ said.

The BOL administration said, "We have paid the dues and also submitted an undertaking. They also said that the property papers have been submitted in Islamabad and this is an issue of "our rating".

The CJ remarked that the rating issue will be seen later. "First, pay the salaries of your employees," he said.

The CJ said that the affidavit was on the name of Khawaja Ijaz and asked for the affidavit of Shoaib Sheikh. The BOL administration said that his affidavit will be submitted. The CJ ordered Shoaib Sheikh's affidavit to be submitted and for Rs100 million to be deposited by Wednesday or else Shoaib Sheikh should prepare for the jail.

Pemra orders Bol News, Aamir Liaquat to apologise on air

The BOL administration said that issues are being faced and difficulties are also being encountered in other channels. "Open the second channel later and first pay the employees of the channel their salaries," the CJ said.

The SC has summoned a file for keeping documents as surety. He ordered that Rs100 million should be deposited and property was not acceptable.

The court has also summoned Shoaib Sheikh with an affidavit. "He sells degrees. He should have paid his employees rights first," the CJ remarked.