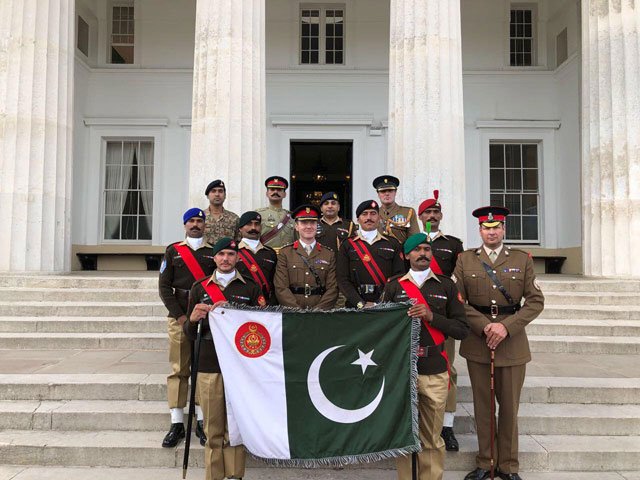 ---
Pakistan Army won international military drill competition known as Pace Sticking Competition held at Royal Military Academy Sandhurst, UK.

"Pakistan team participated for the first time in the event," Director-General of the Inter-Services Public Relations (ISPR) Maj Gen Asif Ghafoor said in a Facebook post on Tuesday.

"Pakistan Military Academy team represented Pakistan Army in the competition," Maj Gen Ghafoor added.



On April 13, Army cadet Sheroz Shahid has clinched overseas International Medal at Royal Military Academy Sandhurst (RMAS) UK. The award was given for high performance in education, training and physical fitness fields displayed during the training period.

Pakistan Army cadet wins 'International Medal' at UK military academy

The medal was awarded by Gen Sir Nicholas Patrick Carter, Chief of General  Staff of British Army who was the reviewing officer of the Parade.

On March 26, eight Army officers were awarded Sitara-e-Imtiaz (military), 15 officers were honoured with Tamgha-e-Imtiaz (military) and 24 were given Tamgha-e-Bisalat at an investiture ceremony held at Corps Headquarters Peshawar for their acts of gallantry during operations.