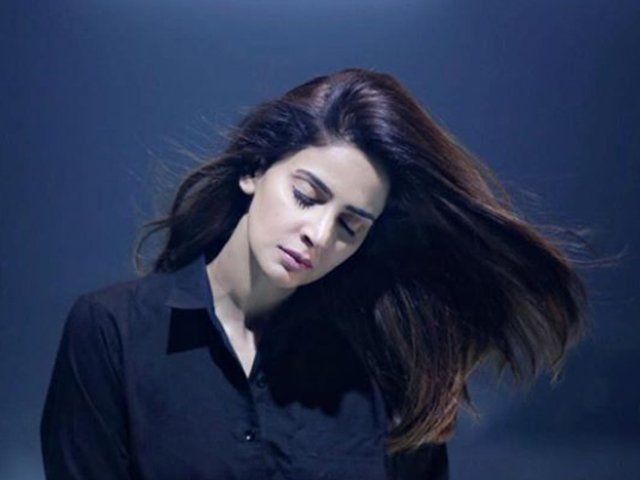 ---
ISLAMABAD: Saba Qamar fans, rejoice! The Baaghi star will soon be making a comeback to our screens, featuring in the video of Shuja Haider's upcoming track Jeevan Daan.

After 'Baaghi', people finally understood Qandeel was wronged: Saba Qamar

Years after first appearing in Abrar-ul-Haq's Boliyaan in the beginning of her career, Saba credits social media, accessibility and lesser reliance to televised content for the resurgence of music videos in Pakistan. Nonetheless, she is steps into relatively new territory with Jeevan Daan.

"Shuja made me listen to the track first and I really liked it. Then, he and I sat down to conceptualise its video. We really wanted to make something exceptional and put across a strong message," the actor told The Express Tribune. "I didn't want to do beauty-shots or sway by the wind in some garden. I've always done projects that leave an impact on people's lives."




Saba revealed that Jeevan Daan highlights child abuse in Pakistani society. "I think what happened to Zainab in Kasur came across as such a wakeup-call for a lot of people; there's a lot more awareness after it, I feel," she stated. "And it was something that had deeply affected me. I think a lot of people would've thought about it before approaching this topic because it's a sensitive one and can backfire but that's never bothered me. I think we need to discuss issues and child abuse is a very pertinent one."

With Jeevan Daan, Saba feels the director Shiraz Malik has successfully managed to capture the cruelty of child abuse tactfully, so much so that she's afraid not many would be able to grasp onto what the video's narrative is.

https://www.instagram.com/p/BhjxxbJHris/?hl=en&taken-by=sabaqamarzaman

"Shiraz is absolutely brilliant! His storyboards were so well thought-out! But I think this video is something that's not for everybody as not a lot of them will understand it. It's very different from the TV plays we're used to seeing, the concept is very wide-ranging," the starlet observed. "It's been shot in a very subtle manner. I would say, Shiraz decided to underplay, yet the message is so very deep. It's for sensible people with a heart and mind."

Behind-the-scenes footage from Jeevan Daan show Saba sporting menswear throughout. One cannot help but wonder what prompted such an intriguing choice of wardrobe. When asked about it, the Digest Writer star explained that the outfits are a reflection of the authority of women.




"Again, it was Shiraz's idea to make me wear the black and white shalwar kameez," Saba confirmed. "He thinks I'm a very blunt, outspoken and gutsy girl. He tells me I have this masculine presence and aura that a lot of people might not be as familiar with, and that's what he wanted me to channel on-camera."

Saba Qamar stuns as showstopper for Rimple and Harpreet Narula's first Pakistan show

She continued, "My character is basically of somebody confronting; bringing the children in front of the camera. I can't give away too much but out of the shalwar kameez I've worn, one is black and the other white, which represents spirituality and innocence on the inside."

Have something to add to the story? Share in the comments below.