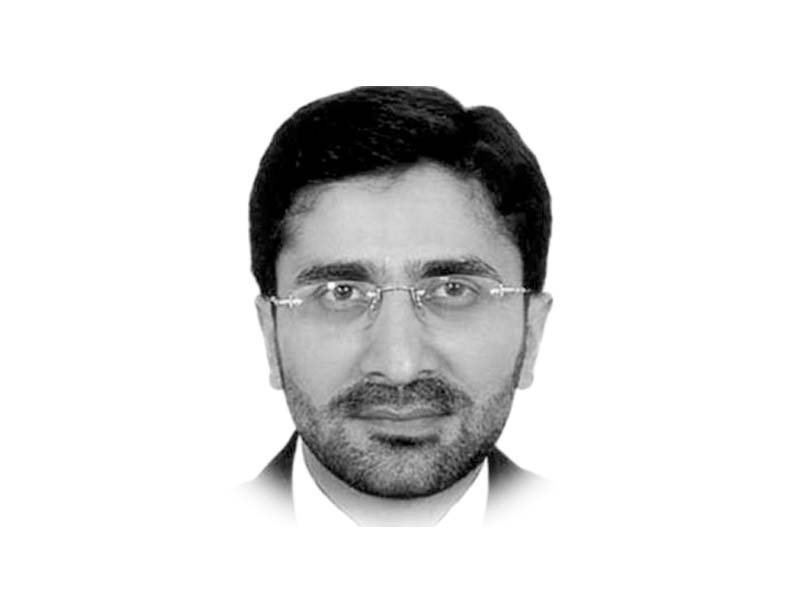 ---
Pakistan's energy crisis stands tall to see off yet another government. The six to eight hours of load-shedding in urban areas as a consequence of 5,000-7,000MW of shortfall, over Rs1,000 billion of circular debt and almost 30% transmission and distribution losses beg to suggest that the energy sector is in disarray. Nobody however seems to take ownership of the situation — no surprise the government just finishing its tenure has already started to dissociate itself from the prevailing load-shedding.

Given an independent caretaker setup is in place, a fact-finding exercise is needed as part of a comprehensive audit of the energy sector. In these columns I proposed earlier the idea of a holistic scan of the energy sector on the basis of the established energy audit principles. The thesis is that the energy crisis cannot be addressed unless the technical, financial and administrative leaks and losses are identified and rectified. An accurate picture of the crippled energy sector in terms of its strengths, weaknesses, opportunities and threat (SWOT) is imperative in order to develop and implement a robust and sustainable strategy to revive it.

Almost every emerging news and development in the energy sector is advocating the idea of an audit. Let's not go too far and only have a quick look through the headlines in the national media over the last month or so. Here are these in chronological order: National Accountability Bureau opens LNG case against the last two prime ministers Nawaz Sharif and Shahid Khaqan Abbasi; Supreme Court orders NAB to investigate reports of corruption in Nandipur Power Project; Supreme Court order forensic audit of petroleum prices and taxation on petroleum products; Neelum-Jhelum unit-1 goes offline (potentially for several months) due to technical faults; Neelum-Jhelum's second unit starts power generation; Tarbela and Mangla dams set to reach dead level; Parts of Punjab, K-P hit by massive power breakdown; Industries to face 10 hours of load-shedding in Ramazan; Power cuts return as shortfall touches 7,000MW. Now, of these 9 main headlines the energy sector has made only one is positive and that is about the second unit of Neelum-Jhelum project. All remaining developments tell of an extremely unenviable state of affairs as highlighted by wide-ranging technical and administrative issues and allegations of financial corruption against two former prime ministers.

Most of the initiatives taken by successive governments to arrest the prevalent energy crisis have been counter-productive in many ways, thus only making the problem more complicated in nature and intensity. The PML-N government claims to have streamlined 10,000MW of power plants during its tenure taking the gross installed capacity to over 28,000MW. However after five years in power, it left a legacy of almost as much electricity shortfall as it inherited from the PPP government. In the financial spreadsheets however it ended the term on a much worse note, leaving behind a circular debt of over Rs1,000 billion compared to that of around Rs450 billion it inherited. Interestingly, such a gigantic level of circular debt, which is bound to have enormous implications on the national economy in general and the energy sector in particular, has been built up despite the fact that oil prices in the international market have been pretty low.

The proposed audit of the energy sector should be carried out by a team of capable and dedicated energy and financial experts with a well-defined mandate and scope. To make the exercise meaningful the audit team must have a guaranteed and at will access to all resources it may deem helpful, including but not limiting to records of ministries, generation and distribution companies and power plants. The alleged issues of artificial load-shedding orchestrated by under-utilisation of power plants and tampering with generation units through inappropriate fuel usage also need to be looked into. Detailed assessment of the circular debt issue taking into account the power purchase agreements and balance sheets of all involved stakeholders should be part of the audit.

Unfortunately Pakistan's political landscape is by and large extremely polarised even when it comes to issues of national interest. The energy sector is no exception. Since its inception in 2006, the energy crisis has withstood loads of policies, thousands of MW of new projects, three governments and half a dozen prime ministers. Over this period every government has moaned and blamed its predecessors for all the mayhem, and in a business as usual scenario forthcoming office-bearers will do the same. An independent energy sector audit will help curb this negative trend.

To rescue the crippled energy sector, the typical burying under the carpet approach is not workable anymore. Something meaningful and different needs to be done, and a holistic audit of the energy sector has to be the starting point of any revival strategy. Through a comprehensive audit of the energy sector the caretaker government can do a real service to the nation by identifying and quantifying the problematic areas on a politically independent and acceptable note. This will also provide the next government with a clear and established position to start from in order to develop its energy road map.

Published in The Express Tribune, June 13th, 2018.

Like Opinion & Editorial on Facebook, follow @ETOpEd on Twitter to receive all updates on all our daily pieces.
COMMENTS
Comments are moderated and generally will be posted if they are on-topic and not abusive.
For more information, please see our Comments FAQ